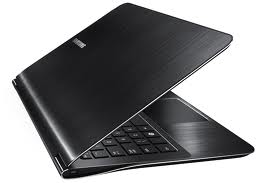 Intel recently put out a blog update about the upcoming Ultrabooks and on first-pass I wasn't able to see anything new to report. A second look this evening has me wondering why there's some important information missing. But first, the update.
Ultrabooks appear to be on track for the 'holiday season' which means we're almost guaranteed to see them at Intel's developer forum and at the IFA trade show during September with availability in October. The devices will be thin, light and include 'best in class' computing. We've already been able to confirm performance through our review of the Samsung Series 9. We shouldn't forget the fast start and security features too. From the post:
* Thin/light designs
* Less than 21 mm thick – some much thinner than even that.
* Ultra-fast start up
* Intel Rapid Start Technology gets your system up and running faster from even the deepest sleep, saving time and battery life.
* PC wakes up almost instantly – Quick access to your data and applications
* Extended battery life
* Ultrabooks will offer 5 hours of battery life even in the sleekest form factors with some systems delivering 8 hours or more for all-day usage.
* Security enabled
* Bios/Firmware enabled to expose hardware features for Intel Anti-Theft Technology 
and Intel Identity Protection Technology
You'll also get the Intel Turbo Boost features, Wireless Display and Wireless Audio, Intel Quick Sync Video hardware and probably the Intel Insider technology for secure delivery of high-value data such as first-release films.
We'll assume those features were left out of Intel's list to keep things simple but I'm sure they won't have skipped the target price point information just to make a clean blog post. No, based on industry rumors that some manufacturers are struggling to keep to the $1000 price point with all the extra engineering and high-end components required, I bet Intel have chosen to keep quiet on prices right now. With their partners finishing their product prices, it would be a major PR cock-up if the launch prices didn't match the promise!
What we do know though is that there are already two Ultrabook-like devices in the market that have matched the $1000 price point. Regardless of the Apple MacBook Air 2011 running OS X, it's an Ultrabook in design and proves the price point can be met. The Samsung 900X1B [I'm trying to get one of these for testing later this month] is also available at under $1000 so I would expect Asus to be able to come in below those prices as Intel marketing ramps up and the promise of higher sales numbers are calculated in. A $899 entry point would make sense.
There's an interesting question at the end of Intel's post. "what new features, designs or experiences would you like to see from your future mobile device? Would it look much like the laptops or tablets of today or would it be something completely different? What would you call it?"
http://blogs.intel.com/technology/2011/07/the_world_of_computing_is.php