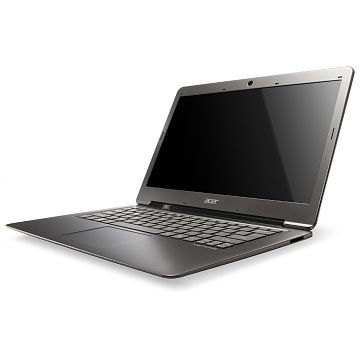 Not in the least bit surprising is the first US$ pricing for the Acer S3 Ultrabook which has broken the $1000 price barrier. One retailer has confirmed an $899 price.
Not only is Acer renowned for setting low price points but if you take a look at the spec sheet for the Acer Aspire S3 you'll see that it's missing a few features that could be important to many. No USB 3.0, No Ethernet port. Hybrid hard drive (Not full SSD.)
The price appears to be for a Core i5 version so that's positive news. (Model number LX.RSF02.079) We've found mention of Core i3 variants though and while they could be simple typos, it would make sense to double check before ordering.
Prices are filtering in all over the world now and availability from one Swiss retailer shows a date of 30th Sept so check your local price comparison engine to see if it is showing up. If so, drop above below with models details and prices.
Source: CRN.com