A 'no compromise' Ultrabook that will ship this month, Sept 2011.
13″ screen. 1.3Kg Weight.
Price between €799 and €1199
13mm – 17mm thickness
Launching first in some 'focus' countries. Should ship in US by end of Sept.
Available with Core i3, i5 and i7
Entry level will offer Windows 7 Home Premium
We're in the press conference right now and will.gather the detailed specs very soon but here are some slides from the event.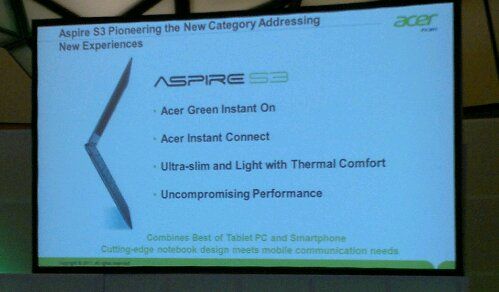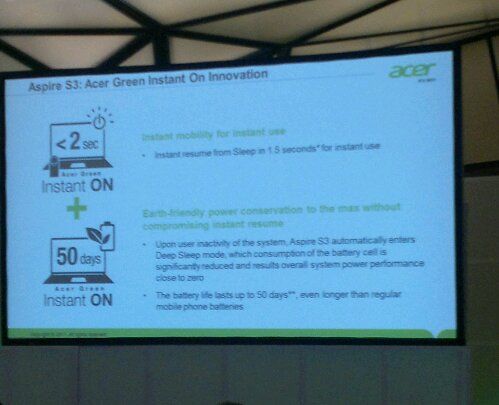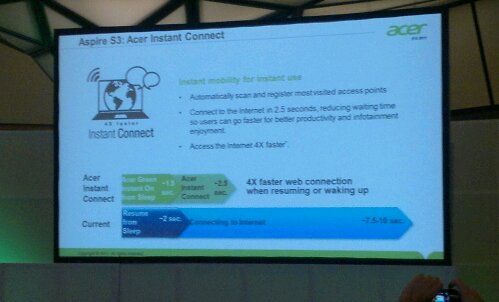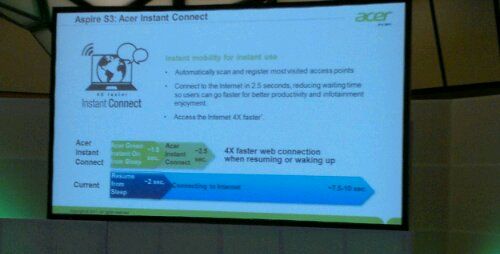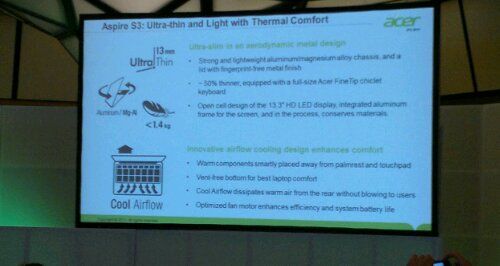 [ Posted via the Galaxy Tab. Ultra-Mobile at IFA 2011. For more IFA coverage, follow me on Twitter. @Chippy ]