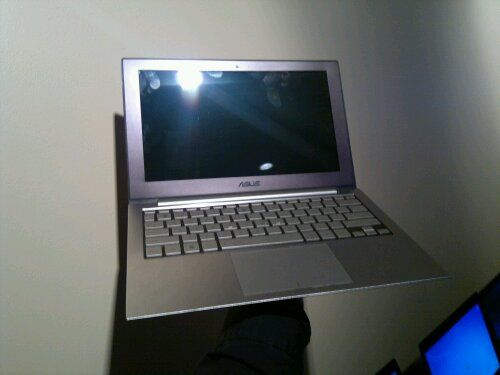 Well how about that. Despite all the moaning by OEMs that they can't reach the target prices, up pop some very interesting prices for the Asus UX21 and UX31.
€799 for an 11.6″ Core i5 laptop in 1kg undercuts every option out there under 1.5kg. Given that Asus is unlikely to be commiting to a huge production run and that the specs and brand will trump Acer's S3 offering, it could be that availability will be tight.
The information appears to come direct from Asus in France and includes pricing for a 128GB version of the UX21 (€999) and the UX31 (€1199)
Exact availability information wasn't given but 'in the next few weeks' seems to be the common thought.
Via Life at Most
Via Laptop Spirit