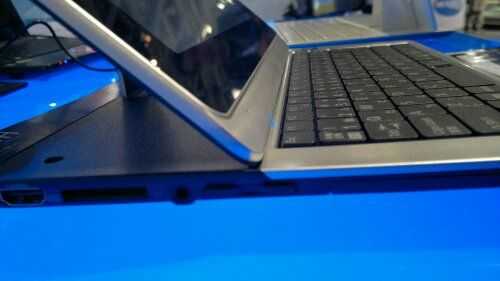 You've probably seen plenty of previews of Windows 8 over the last 12 hours or so given that its just gone publicly available as a preview. The operating system offers multiple usage scenarios for touch, mobile and productivity. Devices like the Fujitsu TH40 will benefit highly from Windows 8 as they too offer multiple usage scenarios.
I was really quite impressed with the device after my hands on at the Intel Atom Showcase here at IDF. Of all the Oaktrail devices I've tried, this has been the best experience yet. I was left wondering why this is only available in Japan.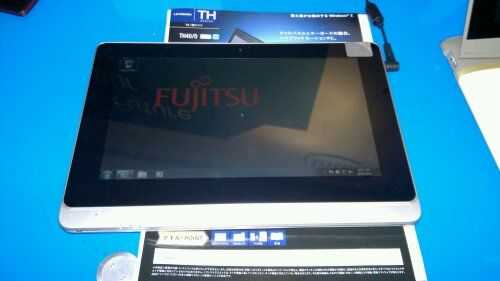 Look out for the optical mouse pointer. Given my experience with other Oaktrail devices I would put the working battery life, screen on, at about 4-5hrs. Two points I would have to think carefully about are the longevity of the slider mechanism and the processing power which, on Oaktrail, is never really going to impress anyone.