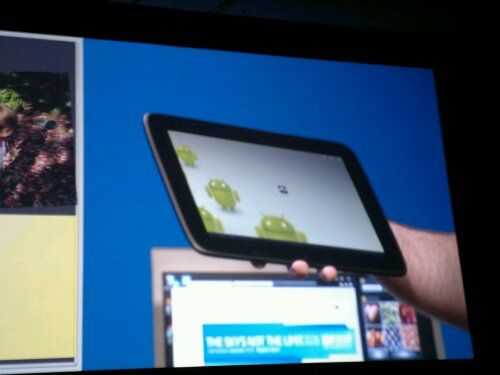 No details.  No name.
Intel just showed us a tablet running Honeycomb at the main keynote of the Intel Developer Forum this morning.
All they said was that it was running on Medfield. Looks like Android is becoming the focus for Intel tablets.
We're in the keynote now and will try and bring you more soon.