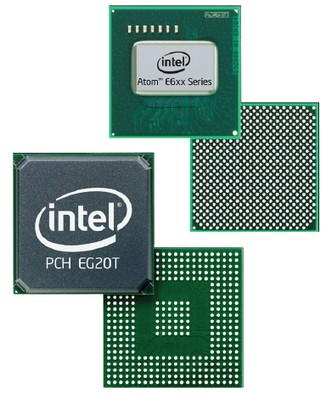 While this might sound confusing to those who know that Google TV already runs an Intel-optimised Android build, it does make sense.
After querying the reason myself, it seems clear now that this could be an open source version of Gingerbread for Atom that third parties can use in their products. This brings the possibility of Oaktrail tablets that run a nicely optimized and extended battery life Android OS.
What would be very interesting would be if Intel has got blanket approval for Google applications. It's unlikely but would be a great value-add if it happened.
According to this video, Android Gingerbread is coming to Atom E series in 2012. The E-series CPUs are media and embedded focused but the build should apply to Menlow, Oaktrail, Moorestown and possibly even Cedar Trail. You'll see the news about half-way through the video.
It's slowly coming together for Intel but are they already too far behind in the mobile space.
Intel® Atomâ"¢ Processor E6xx Port of Choice Animation Video.
https://www.youtube.com/watch?v=fj8VMlN_t-s&feature=youtube_gdata_player