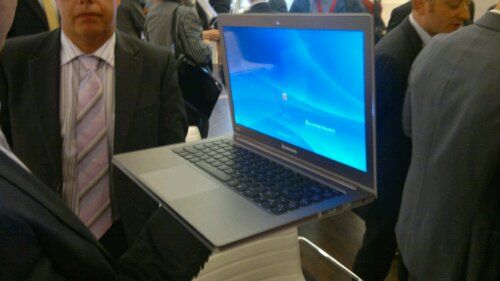 The Lenovo U300S Ultrabook was announced at the Lenovo press conference in Berlin today.
There are two models, both 13″ with glass touchpad and a 17.4mm thick case. Entry level will be a 128Gb SSD model using a Core i5 at 1.6Ghz. I'm told that this model come in at just under €1000.
The high-end model will use the Core i7 and have a 255Gb SSD.
Both devices will be available in October.
Here's the hands-on video…
[ Posted via the Galaxy Tab. Ultra-Mobile at IFA 2011. For more IFA coverage, follow me on Twitter. @Chippy ]