In 5.5 years of testing, this is the first time I've ever seen a sub-1kg device break 100,000 in the CrystalMark test. The Series 7 Tablet is a serious bit of kit and really showcase just what Windows 7 tablet features can do.
It boots in under 20 seconds, plays 720p without pushing the CPU above 5% and due to the very very fast ssd, starts programs in the blink of an eye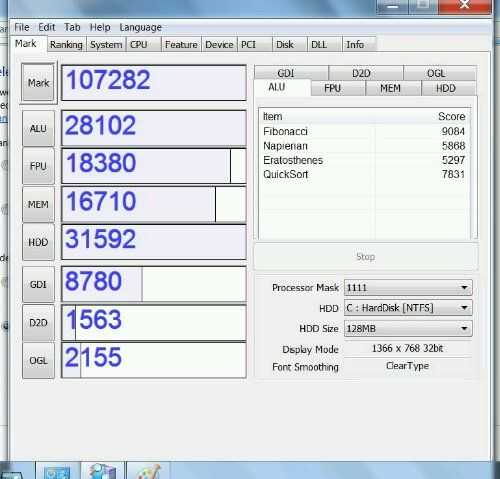 To put these figures into perspective, just remember that the average netbook turns in a score of about 20k. A high end netbook, just 30k. The CPU alone in this Sandy-Bridge-based device is about 5x as powerful as a netbook CPU and these CrystalMark scores don't even test advanced graphics features and the Intel Quick Sync video hardware.
As for battery life, I'm estimating a 36-40Wh battery in this. Due to the heat and the software and testing that has been done on the device here I can't get it to idle properly but I an tell you that Samsungs Series 9 ultralight which uses the same platform, can idle down to under 5w. That would allow this slate to run for 9 hours. I'm estimating basic WiFi usage scenarios to be around 4hrs with video editing pushing it down to under 3. Its a high-dynamic range device, that's for sure.
One USB 3, BT3+HS, a Trusted Platform module, 6-axis accelerometer micro SD, micro hdmi and headphones output are included. Screen viewing angles are good on the 1366×768 display. The fan is on in this 25+ degree room but its not too noisy. I have to get within 10cm to hear it above the ambient noise (relatively quiet demo area.)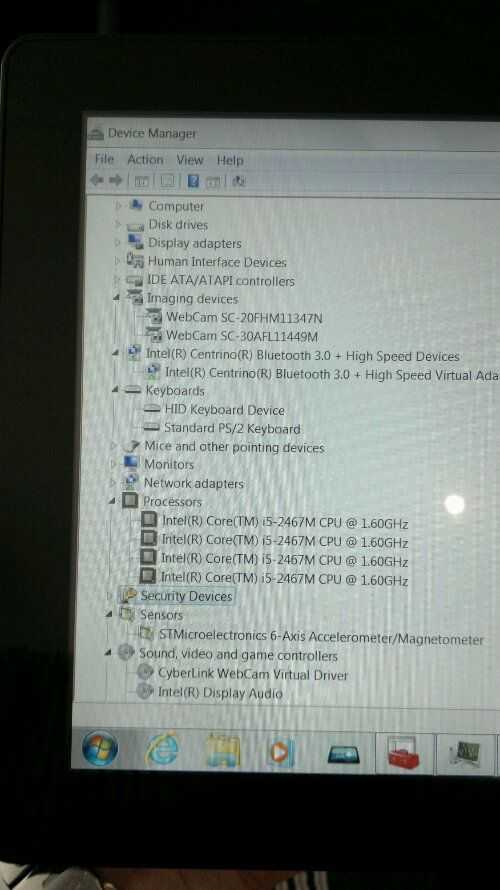 If you're looking for a serious tablet, don't buy until you've tested the Series 7.
[ Posted via the Galaxy Tab. Ultra-Mobile at IFA 2011. For more IFA coverage, follow me on Twitter. @Chippy ]