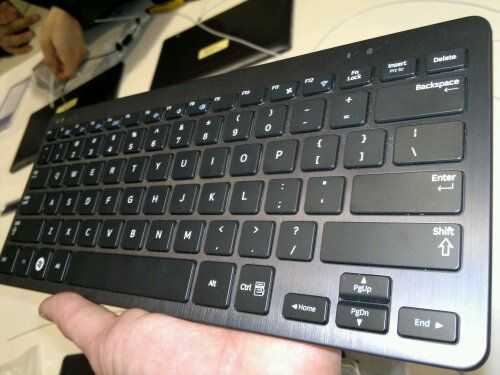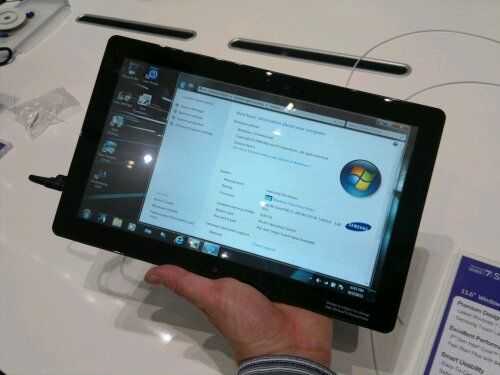 The Windows Tablet PC reputation never really earned anything through the cheap netbook-based versions that hit the market over the last few years. Low power processors, lack of docking stations and capacitive touch layers that prevent anyone from taking advantage of the natural input features. The Samsung Series 7 slate should fix that!
It's the first Sandy Bridge (2nd generation Core i5) tablet PC I've ever tried and wow, she flies. The digitiser works well and the slate will be delivered with a dock and keyboard as part of the package. It weighs less than a kilo and Samsung tell me it will return up to 7hrs battery life. Ok, lets take the 30% 'marketing markup' off that and call it 5hrs. That's usable although I know from my work with Ultrabooks that you can easily get carried away and kill the battery in half that time.
I like it a lot, just like I like Ultrabooks a lot. They fit in nicely above consumer tablet and smartphone usage scenarios that are eating into the reasons you might buy a netbook and they truly negate the need for a desktop. This mobile/desktop usage scenario certainly helps to justify the price which, as can be expected, is going to around the same 1000-1100 € or $ level as Ultrabooks.
There's another Series 7 slate article over at Ultrabooknews.
[ Posted via the Galaxy Tab. Ultra-Mobile at IFA 2011. For more IFA coverage, follow me on Twitter. @Chippy ]