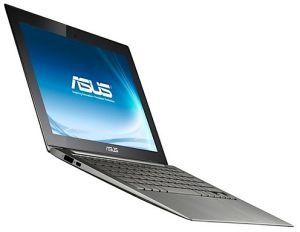 Amazon are usually a reliable source of true specs and recommended retail price so when new devices go into their system, we take note!
Today we see the ASUS UX21 and two variants of the ASUS UX31 at Amazon Germany now available for pre-order.
The UX21 11.6", the cheapest of the three models (KX004V) is now available for pre-order for €999 That's more than we expected. €200 more than we expected. For €999 you're getting the Core i5 with 128GB of SSD , 4GB of RAM and Windows Home Premium.
The jump to the UX31 will cost you, well, we can't tell because the pricing is all messed up right now with the Core i7 + 265GB (UX31E-RY010V) costing €999, less than a UX31 with Core i5 and 128GB!
Given the errors we'd say wait for a day or two before they get the information sorted out. Or, get in there and try and order a Core i7 with 256GB for 999!
Update: Amazon.de have removed the Asus Ultrabook products. Maybe we should have kept it quiet!
You can track some German pricing for all the models here. (Geizhals)