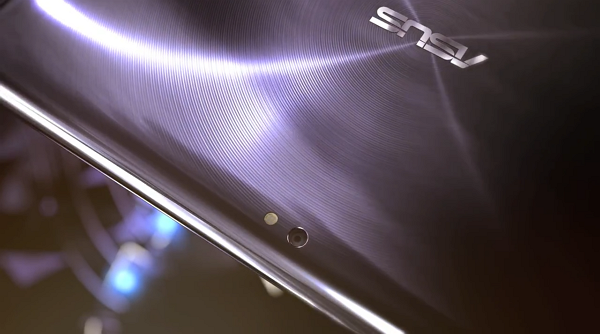 The Asus Eee Pad Transformer 2 has leaked and Android Authority is showing off the goods. I must say I'm rather impressed with what I'm seeing from Asus here. It appears as though they've made the Transformer 2 to look just like one of their recently unveiled Zenbook Ultrabooks, meaning it's thin and lean.
Not only does the Transformer 2 looks extremely svelte, while still retaining it's signature keyboard-connecting feature, but it is packed with Nvidia's latest and great quad-core CPU, codenamed Kal-El.
Kal-El is the world's first quad-core mobile CPU, according to Nvidia. Though the processor is still currently codenamed Kal-El, it's been colloquially dubbed "Tegra 3", as that's the name it is likely to launch under.
Then there's that whole Ice Cream Sandwich thing which is also said to be included with the Transformer 2, according to Android Authority, which also has some additional leaked specs which you can find here. [Google and Samsung just blew the doors off of Android 3.0 Ice Cream Sandwhich last night at a join event, we'll have more on this soon.]
Here's Asus' just released teaser for the Transformer 2:
httpv://www.youtube.com/watch?v=Dp6MZupUq78
The original Asus Eee Pad Transformer was a runaway success for Asus, who struggled initially to keep them in stock against demand. Android Authority says a source is claiming a November launch for the Transformer 2, in time for the holidays.
Our own Damian and James co-reviewed the original Transformer and were rather impressed with the unit. They lauded the full USB port functionality (and compatibility with a wide range of USB peripherals).
You can see both parts of their dual-review here:
Hopefully we'll see full USB ports return to the Transformer 2, and maybe we'll even get full HDMI and a full SD slot — now that would be cool. I'm also hoping that Android 4.0 Ice Cream Sandwich will provide functionality to make the hybrid nature of the dockable device even more useful when it's in notebook-mode.