Following news that the Lenovo Ideapad U300s is nearing retail shelves is the first full review I've seen for the U300s. Acer UX31, you have some competition because Hardware Zone Singapore definitely have the green flag out for the Lenovo U300s although it has to be said that these guys haven't done a review of the Asus UX31 yet. 'As Good as It Gets' is restricted to comparison with the Acer S3.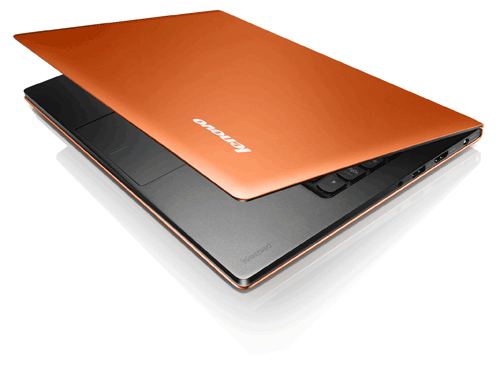 First though, a round-up of the differences between the Lenovo U300s and Acer UX31 which many of you will be choosing between right now.
Lenovo U300s
[Full Specifications]
ASUS UX31
[Full Specifications]
999 Euro
999 Euro
1.6Ghz Core i5 (2457M) (available with Core i7 too)
1.7Ghz Core i5 (2557M) (available with Core i7 too)
1366×768 resolution
1600×900 resolution
Full size HDMI
Micro HDMI + VGA
Wi-Di confirmed
No Wi-Di confirmed
–
SD Card slot
Fast Charge
–
BT3.0
BT4.0
Other features: Glass trackpad, instant recovery,
Other features: Sleep 'n Charge USB
1.3Mp webcam
0.3Mp webcam
Battery: 54h
Battery: 50Wh
Weight: 1.3KG
Weight 1.3KG
Availability: November possibly earlier in Europe
Availability: Now (USA)
With reviews out for both now, I suspect there will be a tendency towards the UX31 for most people while the Lenovo could appeal to a more business-like crowd with the keyboard and trackpad being a serious plus-point. Certainly photographers will be looking at the UX31 because of the SD card slot. Neither of the two devices have an Ethernet port.
Hardware Zone give the US300s with a Core i7 (1.8Ghz) a 9/10 score but highlight some of the performance scores as not being up to scratch. Take a look at that section of the review here. I suggest waiting for a few more reviews before making a decision. [Review links will be available in the Lenovo u300s information page]
Will that 8% bigger battery mean 8% more battery life? Although Hardwarezone did some battery life tests they were only done with a video loop. The result was 288 minutes. I found a similar video loop test result for the ASUS UX31 which gave 249 minutes although without the two tests being done under the same conditions it's impossible to tell which might be better.
Overall the review is worth a read. Personally, I'm leaning towards the UX31 at the moment due to the SD card slot but I'd really like Wi-Di too and love the idea of the Lenovo keyboard and trackpad. Obviously I need to wait until the Toshiba Z830 get its first review before I make my choice.