When my baby boy, Nicklas, was born last year one of the readers sent me a congratulations email, rallied some troops and ended up sending a cafepress voucher. I waited a while to use it but now my son is 18 months old, here's the result – an Ultra Mobile Fanboy!
Thanks to Eddie for having the idea. Thanks to Jean-Paul, Matthew, Bennett and to everyone that sent good wishes. It's been a tough year but it's fantastic to look back on it and to think about the future.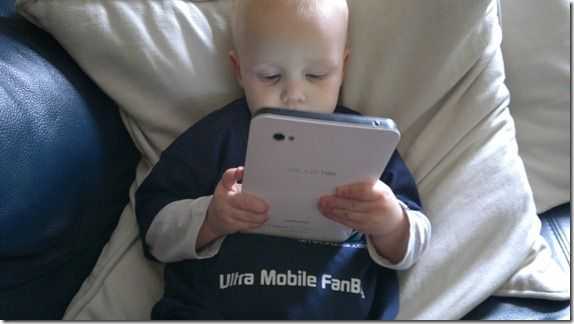 If you haven't seen Nicklas and his tablet vs laptop video from when he was only 6 months old, check it out below.