Excellent news! I was worried that the entry level Toshiba Z830 would be above €1000 but it's not. The Toshiba Satellite Z830 Ultrabook is available for pre-order in Europe (or at least in Germany and UK) for €999. Even Amazon Germany are listing it.  [Z830 At Amazon – Aff.]
Update: Toshiba UK are now listing a range of models.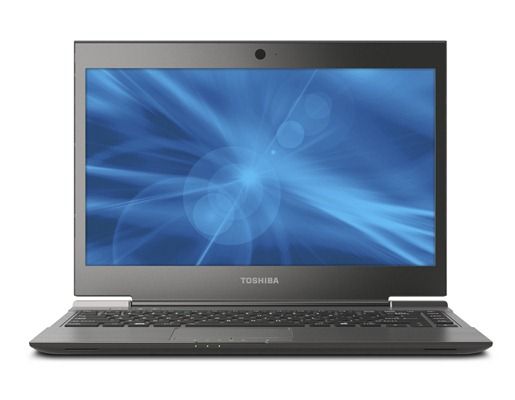 The model we've found at at least four retailers is the  Toshiba Satellite Z830-10J  (4GB, Core i5 2467 @1.6Ghz, 128GB SSD and delivery estimates range through November.
There's also some confirmation of some extra specifications that we weren't sure about. SDXC card support is there along with a water repellant a9and backlit) keyboard and Wi-Di support. I'm thinking of serious mobile media situations when I look at the spec list now.  The screen is identified as a 'high brightness' screen and confirmed as non-glossy.
There's also a Z830-10U version with 6GB of RAM.
Full specifications confirmed, along with further reading available on our Toshiba Z830 information and tracking page.
Via Geizhals.