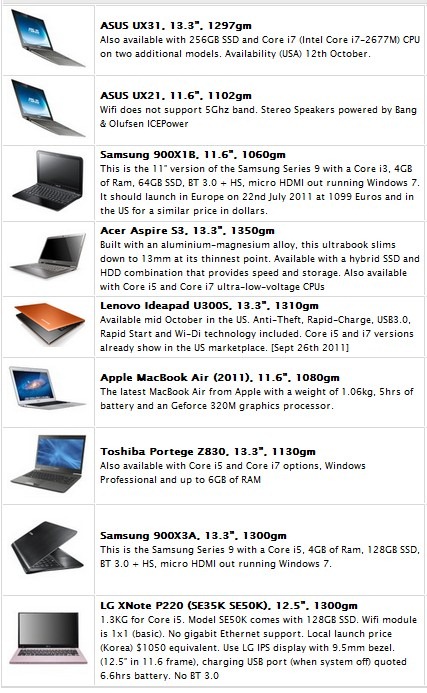 I've just pushed the button on a Toshiba Z830 Ultrabook which might be here next week (although I suspect the 7th Nov delivery date is not going to be honoured.) I went for the Toshiba Z830 because I think it's going to be the best for me. It's very light, has the full size SD card slot I require for my photo and video work, a promising battery life and upgradeable SSD and memory. I've ordered a 4GB Core i5 model, the Z830-10J, for €999 in Germany.
Continued below. . .
Update: I've just cancelled my Z830 order based on the new SSD information.
I was planning to get a review model direct from Toshiba but the marketing team have been very unresponsive over the last weeks so I suspect they have bigger fish to fry. Someone has got to do this properly so it's time to take an independant route, invest time and money, get my hands really dirty and expose everything I can in a live video review session and full, long-term review. . . assuming it turns up. If it gets delayed, i'll be looking at alternatives but it needs to be in my hands soon so that I can start testing for you readers.
Have you ordered an Ultrabook too? Or have you already got an Ultrabook? If so, I think we would all love to know which one you bought and why. What are you going to use it for?
Perhaps you bought an alternative? We would love to hear details on that too.
Lets have a discussion below.