I often refer to the Sandy Bridge platform as an HDR Computing platform that can span multiple mobile usage scenarios but how about adding that platform to a product that covers every angle in terms of hardware too? The Gigabyte T1132N might just be that device.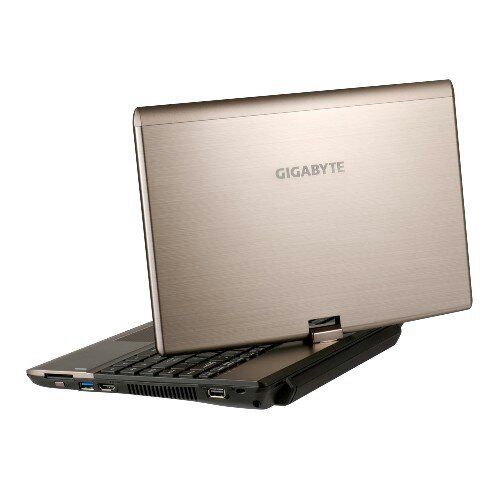 Forget Ultrabook looks but do think about flexibility and expandability.

There's easy access to RAM and disk upgrades, a convertible toucscreen, a replaceable battery, pre-wired 3G antenna and slot, switchable graphics (Nvidia GT520M), full-size ports and a docking port that connects to a true docking station.
That's a lot of flexibility. What we don't know at the moment is the following:
– Battery life. Given a 60Wh battery we would be looking at similar battery life to an Ultrabook.
– Price. The predecessor to this, the T1125N, cost around $/€1000, without the dock.
– Availability. Next-gen Ivy Bridge devices will be available in about 6 months time so if it's not available until 2012, there may be a good reason to wait.
There's also the weight price to pay. 1.75kg is about 60% heavier than an Ultrabook of the same screen size!
Having owned a Gigabyte convertible in the past I can say that the toucscreen is quite useful if you get into the habit but with Windows 8 on the way the T1132N could turn into quite a unique proposition.
It's not an Ultrabook but could be a very flexible alternative.
Gigabyte product page:
http://www.gigabyte.com/products/product-page.aspx?pid=4008#sp
Posted from the Galaxy Tab at Droidcon NL.