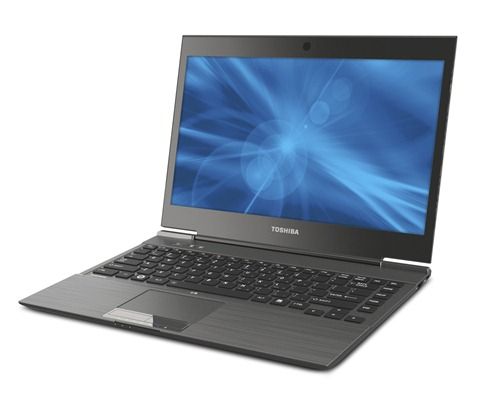 We've just had a note from Toshiba Europe to say that the Toshiba Satellite Z830-10J is now shipping in Germany, Austria and, I believe, the Benelux area. Specs are as we have then in the database (note it's the Satellite and not the Portege in Europe…so far) and the official spec list confirms a matt screen. (Entspiegelt) Recommended retail price is €1099 but I see a number of retailers offering it for €999. Amazon for example. (Toshiba Satellite Z830-10J
– aff.)
Remember that the Z830 (holding second place in our poll ) has an upgradable memory and SSD slot. You can swap the 2GB stick for a 4GB stick and have 6GB in total (2GB are soldered on the motherboard.) Upgrades, I suspect, will break the warranty though.
Even better news is that the Z830 is on it's way to us for some hands-on and we're setting up a live video review for you. At some point in the next week we'll turn on the cameras, open that chat and let you join in on 2hrs of hard testing – steered by you. Stay tuned here for an announcement. If you haven't seen a live review before, check out the session we did with the Samsung 900X3A. It's fun and detailed.
For more background on the Toshiba Z830 check out our resources in the database.
Note: No info for the UK market at the moment, sorry.