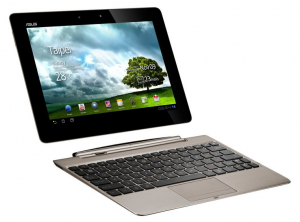 The Asus Eee Pad Transformer Prime (aka Transformer 2) leaked last month but now it's all been made official. Tegra 3 has been confirmed, and although the Transformer Prime will ship with Android 3.2, they are confirming that it can be upgraded to Ice Cream Sandwich.
Of course, it wouldn't be a Transformer without the signature attachable keyboard, and Asus is claiming that the Transformer Prime will get a whopping 18 hours of battery life from a full charge using both the tablet and the dock.
With the Tegra 3 quad-core processor (once codenamed Kal-El), Nvidia says that you can see improvements in speed up to 3x over Tegra 2, with up to 61% less power consumption. The lower power consumption is thanks to a fifth "companion cube" "companion core" that is designed to do the easy lifting, completely shutting down the quad-core CPU when it isn't needed. Once you start doing tasks that require significant power, everything is shifted from the companion core to the quad-cores and the companion core is shut down. Nvidia calls this process Variable Symmetric Multiprocessing or vSMP.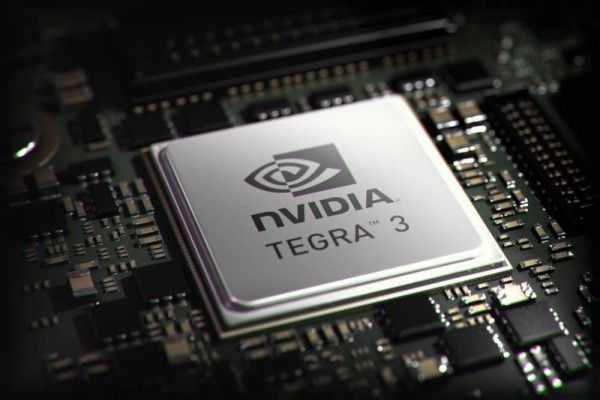 The GPU included in Tegra 3 utilizes 12 processing cores and can automatically convert OpenGL applications and games into stereo 3D, allowing you to hook up your tablet to a 3D HDTV or 3D head mounted display (like Sony's upcoming HMZ-T1).
The Transformer Prime itself is an impressive 8.3mm thick, which will make it the thinnest 10″ tablet available on the market (that is, until Toshiba releases their 7.7 mm thick AT200). It is also one of the lightest 10″ tablets at 586 grams, though still behind the Galaxy Tab 10.1. This is all without the keyboard of course.
The Transformer Prime screen retains the 1280 x 800 resolution and IPS technology used on the original Transformer. 1GB of RAM accompanies the Tegra 3 processor. Unfortunately, Asus has not moved the USB port onto the tablet itself, as per Damian's hopes; you'll still need transform into the keyboard mode to access the USB port. Unfortunately they've actually reduced the count from two USB ports to one, which seems like a step backward considering the good USB peripheral support of Android Honeycomb and beyond. The Transformer Prime alone has micro-HDMI, 3.5mm headphone/mic input, a built in mic, micro-SD card reader, and stereo speakers.
The Transformer Prime is Priced at $499 for a 32GB model or $599 for a 64GB model. There are two colors available: Amethyst Grey and Champagne Gold. The keyboard dock, which includes one USB port and a full-sized SD card reader and battery (and will add 537 grams to the Transformer Prime), is optional and will run you an additional $149.