It's not going to be possible to get a full review of the ASUS UX31 together as unfortunately I'll be returning it tomorrow to exchange it for a Toshiba Z830 and settling on that for my work at CES, Mobile World Congress and probably CeBIT in March. It has been a tough decision but it's time to bite the bullet and get to work. Before I do thought, let me tell you what I have learnt about the UX31 in the last 4 days.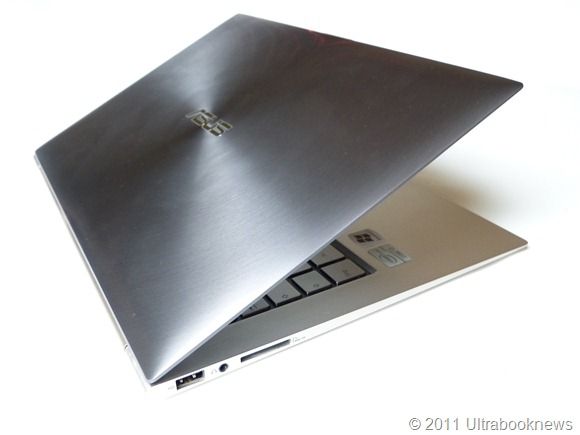 If you recall I bought the ASUS UX31 last Friday after I did some testing of the keyboard in a shop but having done some writing work on it, I'm putting the keyboard on the Toshiba Z830 ahead of the UX31. It's better than the UX21, but not quite up to the standard I need, or indeed expect from a $1000+ device. The left shift key doesn't register as easily as it should which could be because it's a small shift key on this German keyboard layout and I'm still missing the occasional character keystroke too. I'm a light typist and if you are too, the keyboard on the UX31 is likely to be an issue for you. It has worked out much better for me than the ASUS UX21 but it's still not up there as something I feel comfortable with which is a shame because the rest of the ASUS UX31 works well and looks fantastic.
From the look and feel to the performance and battery life it seems to be a well-rounded device. WiFi performance was a little shaky at the start but an upgrade via the ASUS Live Update utility has solved that issue. I'm using a 802.11g network here and haven't had a single issue over three days.
The screen resolution is a major advantage on the UX31. 1600×900 is so much more usable than 1366×768 although the glossy finish and tight vertical viewing angles aren't that good.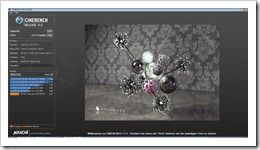 In terms of noise and heat it does a great job of staying quiet and even when it's pushing 2.8Ghz in a gaming test the noise is still only a low-pitched air rush. Of all the Ultrabooks I've tested the UX31 seems to be doing the best job of staying quiet. In a Cinebench 11.5 CPU test (Score: 2.27 vs 1.91 on the Toshiba Z830) the Turbo Boost stayed at 2.3Ghz. (Toshiba Z830 – 2.0Ghz) The score is 18% better than the Toshiba representing almost exactly the increased CPU clockrate of the Core i7 1.8Ghz over the Core i5 at 1.6Ghz while using Turbo Boost. It's questionable whether the 18% increased CPU power is worth the money, especially considering that the battery life will be shorter under these conditions.
There are a few reported issues with the UX31 that I want to address. Firstly the trackpad. It's isn't causing me any major issues but I have noticed that it's sometimes a little reluctant to drive the pointer. It's almost as if the pointer has to wake-up when you touch it. It could be palm-rejection or just slow drivers. Mouse clicks are OK but not perfect as I find myself hitting outside the mouse area occasionally. I haven't seen any jumping mouse pointers.
On the sound quality I have no problems at all. I would have to put it next to the Samsung Series 9 to find a winner between the two but there's no noise distortion  on typing or quality issues that others have mentioned in forums. If I push volumes all the way up I can detect the slightest of overload on the speakers but it's hardly detectable. Maybe I could make it worse by playing with the graphic equalizer but that's not really a fair test.  I'm usually critical of sound quality though and overall I'm really happy.
Battery life is totally acceptable. A 6hr Wifi-on typing session should be possible on the UX31 with basic office working running at about 4 hours. Beware that you can drain the UX31 flat in about 100 minutes if you try hard with games, video rendering, USB charging or other high-performance loads.
In terms of connectivity it's really disappointing not to see a full-size HDMI port. The slim design just doesn't leave space for it. It's great to see an SD card reader though.
One surprising niggle I have with the UX31 is that it feels heavy. It could be the materials or the  weight distribution and it could be that I've got used to the lighter Toshiba Z830. The measured weight though is 1420gm which is 320gm heavier than the Toshiba Z830 – that's about 30% heavier – no wonder I noticed the difference!
Maybe that weight is in the materials. It feels sturdy and rugged and very well put together although I know that metal is going to get scratched sooner or later. Using the sleeve is going to add to the weight though.
All in all I am impressed with the engineering here. I can't really comment on other peoples reported issues because apart from a small quality issue with the keyboard and the trackpad, I haven't seen any over the four days I've had the UX31. All I'll say is that if you're a light typist you might find the keyboard needs more concentration than you're used it. That WILL be a showstopper for some, not for others. Try before you buy!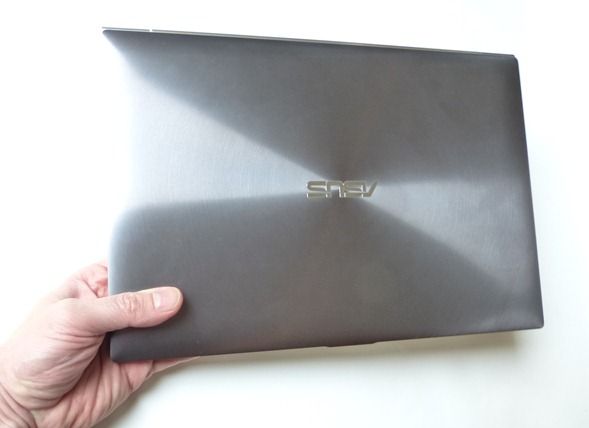 The Core i7 ASUS UX31 is an impressive device with a huge dynamic range. Whether it's a little bit of internet radio or a 720p video editing session, the UX31 can handle it. You'll even get some gaming out of it although don't buy recent high-end titles for it. Think pre-2008 and you'll be safe. The keyboard and trackpad issues are serious in my opinion but if you're a heavy typist or don't use the keyboard for much, you could be very happy.
I'm happy to try and answer questions below. I will have the UX31 for another 24hrs and then it's going back.