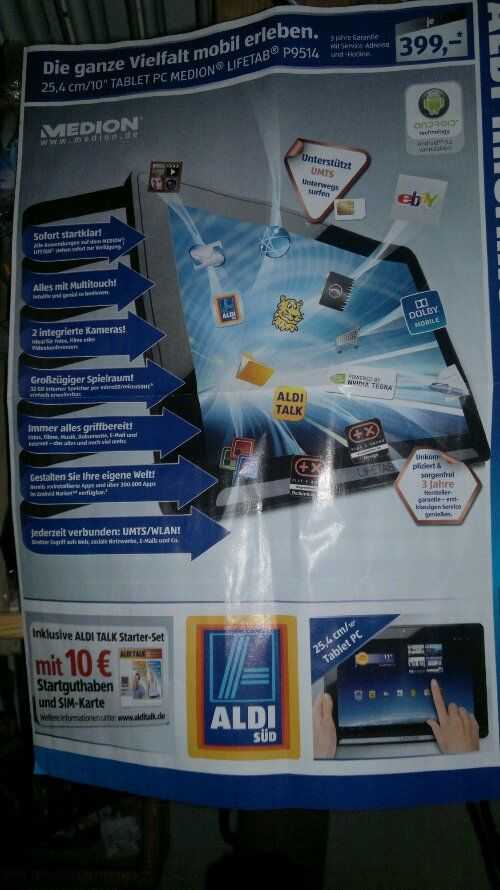 This just arrived in my letter box.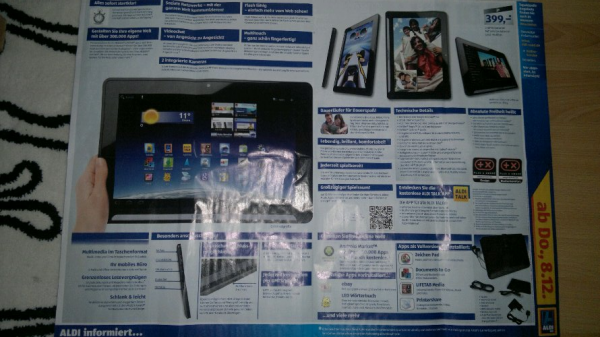 The Medion Lifetab P9514 was announced back in early September, but somewhat fell off of the grid since then. Apparently Medion is now pushing the tablet out in time for the holidays, in Germany at least.
The Medion Lifetab P9514 is rocking the obligatory Tegra 2 alongside Honeycomb 3.2. This is a 10″ tablet with a 1280×800 resolution, front and rear cameras, built-in 3G connectivity, and 32GB built-in storage. From what I've been able to find, it would appear as though the tablet also includes certified access to the Android Marketplace, which is always a plus. For ports, there is MicroUSB, MicroSD, 3.5mm headphone, and micro HMDI.
The Medion Lifetab will be available from Aldi (a German supermarket chain) for €399 with a release date starting this coming week. It'll come with a 3G SIM card as well with data options of €1.99/day or €14.99/month for access.
An easy deal. Pick one up with your milk at Aldi next week.