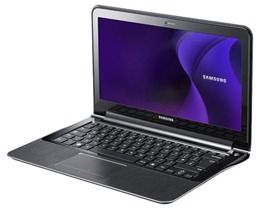 You might think of Ultrabooks as a marketing push by Intel or an attempt to copy the successfully MacBook Air and in some respects you'd be right but there's a whole lot more to it than that. We're witnessing a complete change in laptop design, manufacturing, performance, efficiency, weight, aesthetics and features. It brings real advantages to the end user. It also brings advantages to the design and manufacturing process too and, you might be surprised to hear, will reduce the cost of laptops over time.
At the end of the day (circa end of 2013) the manufacturer will end up with a laptop that's quicker to design, develop and cheaper to manufacture, ship and support than any laptop before it. The advantages aren't limited to 'Ultrabooks' either. Every part of the laptop market should benefit. Here are 10 reasons why.
Small, highly integrated motherboard means quicker and easier system design
Non-replaceable Lithium-Polymer batteries mean more design flexibility, cheaper casings and less safety certification.
All-in-one motherboard design means a shorter production line.
Less components, ports, means lower cost (and sorter production line, better MTBF)
Lighter weight means cheaper storage, shipping and packaging
Sealed unit means less support (and higher customer satisfaction)
Fewer component suppliers means better, easier, quicker OS and software integration and optimisation.
Higher efficiency means cheaper PSU's, smaller batteries and fans
Fewer product options (mem, storage, GPU) means less SKU's thus cheaper, streamlined manufacturing and distribution
Marketing subsidy and marketing momentum may mean it's easier to sell Ultrabooks, pushing numbers up and cost per unit down.
While some of these points may have more impact than others and while the initial cost of developing and producing and Ultrabook may be higher, in the longer term, the Ultrabook 'process' means cheaper laptop computing for all.
Note on content delivery and app stores: The subject of content is an important one but not for discussion here. If Microsoft can enable content (videos, books, music, software) delivery through Windows 8 features (Intel are attempting this with AppUp too. Software and Films are already available) there are more cost savings (profit sharing) that will affect the cost of a laptop. Witness what is happening on the Kindle Fire. Let's talk about this more when Windows 8 has rolled out.