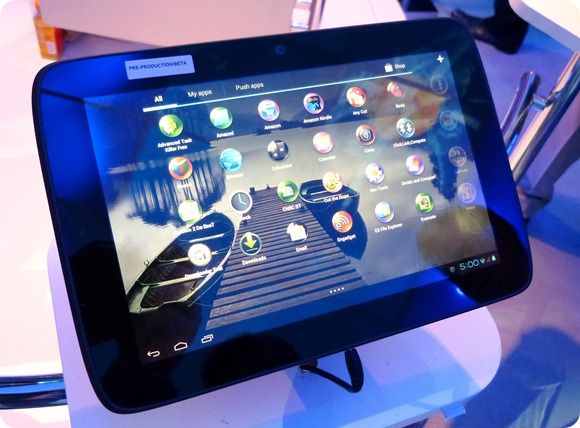 I was taken completely  by surprise this morning  when I was told that the Intel Medfield-based tablet running Android ICS at the Intel booth today is in fact the Lenovo Ideatab K2210 due later this year. Wow! Is it finally going to happen?
The Atom Z2460 1.6Ghz single-core platform with GMA600 graphics and video hardware looks like your average Android tablet but acts like it's got some good power underneath the hood. In fact, when I tested SunSpider on the Z2460-based Intel smartphone this morning I saw a result of 1290ms. That may not sound so impressive until you know that it was a 2.3.x-based Android system. Things have moved on since then with better browser software and better dual-core optimisations. Expect the Sunspider result to be way under 1000ms on Ice Cream Sandwich.
In the video I go over the specs, the ports and ask the Intel representative to give us some more information.