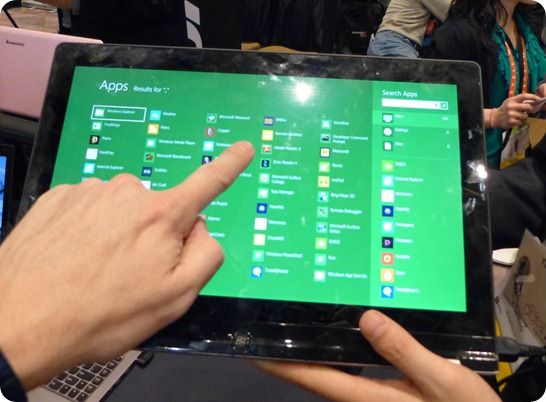 Although I missed the first showing of the Lenovo Yoga Ultrabook at CES today I bumped into it at a press event this evening. It's an efficient implementation of an Ultrabook that converts into a tablet and with a 1600×900 IPS screen, it looked great. Pricing could be on the high-side of course but if Lenovo do managed to bring this to market with Windows 8 and Ivy Bridge in Q3/Q4 2012 it will be one amazingly unique Ultrabook. Lenovo think they can reach 7 hours of true battery life.
Images and video below.
As I've said before, I'm not a fan of 13" tablets that weigh 3lb or more but at least this design is simple and unlike slider devices, keeps the screen protected when not in use.  Here are the pics, scroll down for the hands-on video.
Lenovo Yoga Hands-On Video