We're on our way to CES in Las Vegas! I'm traveling out today and will arrive 20+ hours later, today, with events starting tomorrow. It's going to be a fantastic week of Ultrabooks and alternatives and hopefuly the NP350 and Galaxy Tab, Nokia N8, Clear MiFi and Lumix FZ150 will help me keep you all up to date. (More detail on the kit i'm using is available here.)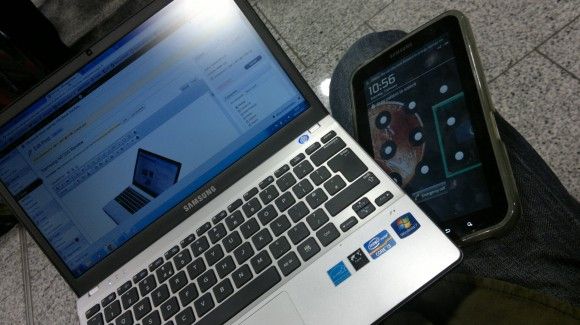 Obviously i'll be posting here but i'm also covering netbooks and tablets for UMPCPortal and Carrypad – at least as much as I can do!
You can follow me on Twitter at @chippy and all the Ultrabooknews contact and social network details are here. 
For an overview of activities and events, check out this CES 2012 Ultrabook overview
See you in Vegas!