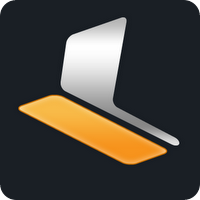 The last week has been pretty poor in terms of Ultrabook news. There's been some discussion about sales numbers and prices (again!), some discussion about the MacBook Air (again) and some discussion about the Transformer Prime as it relates to Ultrabooks (e.g. here and here. Update: Similar here.) I saw a major online PC magazine pump out a raft of generic Ultrabook articles for Google to trawl and to top it off, Lenovo said they couldn't send us a U300s for testing. Thank goodness Daniel sent us his U300s owner review!
Yesterday's top Ultrabook theme was the Intel 'Pop-Up Theater' Ultrabook video which I thought was cute, but a little weak. Done in the 'flashmob' style it felt a like a poor attempt at a viral campaign that copies too much from other set-ups we've seen before. It was obviously heavily edited and didn't really tell anyone about what the Ultrabook was. The Popup Theatre website has 233 tweets and 469 Facebook likes as I write which will grow over time but seems middle-of-the-road; echoing the production.
Things are only just getting started on the Intel Ultrabook marketing campaign and at CES we got information telling us it would be big. Even at IFA last year, Intel were telling us that 'most' of their marketing budget would be spent on Ultrabooks.  Venables Bell & Partners have been tasked with creating the ads for Ultrabooks and we can expect a wide range of styles and target audiences over the year. I'd be interested to hear how you think Ultrabooks should be marketed. Is there a risk in focusing everything on that Ultrabook keyword for example?
Over the next 4 weeks we'll be focusing on Mobile World Congress (Intel are sponsoring our trip) where we'll see Ultrabook-related AppUp activities and then we're off to CeBIT (and we're available for sponsorship!) where we're likely to see more in the way of new Ultrabooks.
Over the next few days though, I'll be finishing off an application I've been working on for you. I'm channelling all my knowledge into an 'Ultrabook chooser' tool that could really help you make a buying decision. If you want a sneak peak, follow us on Google Plus where I'll be picking out some beta testers and asking for feedback later this week, hopefully a better week in Ultrabooks!