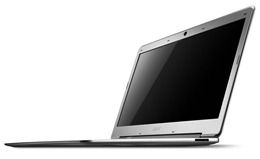 In tracking some availability and prices this morning I found that the Acer Aspire S3 price has dropped from $999 to $799, a 20% drop, at Amazon in the USA.
The Acer S3 tested out well when we reviewed it and although it's not the top of the class, there are no show-stoppers and, for the price, you're getting a full Core i5 solution unlike the Core i3-based Toshiba Z835 that pops up at $799 now and again.
It looks like Acer issued a new model number along with the lower price. The S3-951-6464 appears to be no different than the S3-951-6646 which also appears through Amazon, but at $100 more. Maybe Acer are testing and tracking a price cut through various retailers in the USA.