This image from TechRepublic speaks a thousand words.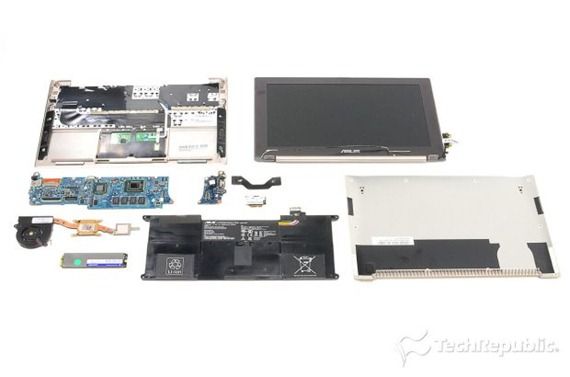 Just look how small the motherboard is. Look how huge the battery is in comparison to the motherboard. Look at the lack of ancillary components. Check out the heat-pipe. This is an Ultrabook exposed and it shows amazing integration.
The motherboard says it all really. That's what the Ultrabook is all about.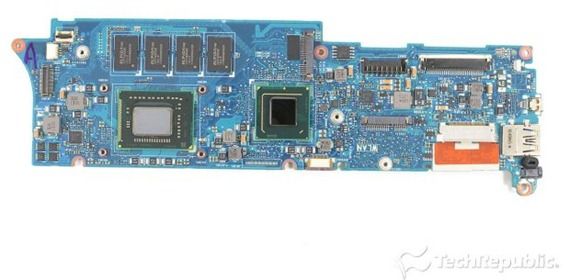 CPU, GPU, chipset, busses and a lot more that I'm not qualified to comment on, all on one board.  It looks small today but by the time we hit Haswell, expect that motherboard to be about 50% of the size. High levels of integration (and automation) are key to making quality laptops, cheap. When Intel talk about 'learning from tablets' I think of this.
A word on the heat-pipe. I've seen this layout a few times now. It appears on my (Ultrabook alternative) Samsung NP350 and I wonder (as we've been talking about patents recently) whether this is a design that is patented by Intel. I know Intel have got a patent on the keyboard air-intake (or so we were told at CES) but maybe this is another. Does the MacBook Air heat-pipe look like this too?
I encourage you to hop over to TechRepublic for a full, and quality, photo-set of the ASUS UX21 being dismantled.
Thx @morganmobile for the tip.