The Wall Street Journal have had some time with what appears to be the retail version of the Dell XPS 13 Ultrabook. While it's nice to get some feedback on the product, we don't suggest you use this 'review' as part of your buying research because it's pathetic.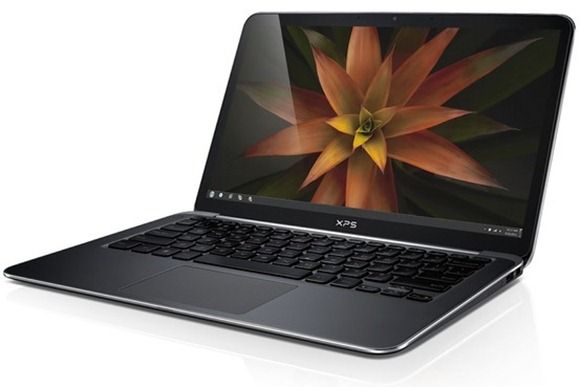 The reviewer, highlights good build quality and a smaller footprint than the MacBook Air. There's a "good, backlit keyboard" and he gives a tip that Dell will increase the resolution of the XPS 13 later in the year. That's at least an indication that Dell are working on an Ivy Bridge version of the XPS 13.
The rest of the article is pretty much trash.
On battery life and performance the article doesn't exactly give any solid information.
The computer easily handled other programs I installed, including the Google Chrome browser, and Apple's iTunes.
Thanks for that WSJ!
On battery life the WSJ suggests sub-par battery life but has used a test with no baseline. Turning the brightness up to full (the article mentions a 'bright screen' but this isn't taken into consideration) and turning off battery saving features (and freeing up the crapware that was mentioned in the article) with Wi-Fi on, on a fresh device (think Windows Updates) is a less than poor test. Ignore the "deal-breaker" battery life claims for the time being.
And that's about it for information. The rest of the article waffles on about the XPS 13 not being a 'bargain' , suggesting the Core i5 model is also 'speedy' and a complaint that "the top row of function keys that is commonly used to adjust things like brightness and volume also requires you to hold down a special key to get to these controls." Really a major issue to mention?
Any chance of giving us the screen resolution? Does it have Bluetooth? A Webcam? Did you test Intel Smart Connect or Wireless Display? They didn't even mention the Gorilla Glass screen (although conveniently tagged it for Google.) Come on WSJ, this isn't good enough.
There's a lot more to learn about the Dell XPS 13 before buying. Hopefully we'll get some more detailed information soon.
[Yes, we realise we've just given search engine weight to this WSJ article but we feel it's important to call out those that offer 'reviews' for their target audience without thinking about detail that might be needed by hundreds of thousands of people as they find the article on the top of Google search for 'XPS 13 Review.'  We've titled and tagged this article in the hope that it helps highlight the poor quality and encourage anyone that has the privilege of an early review sample to respect the privilege accordingly.]
[Update: Yes. The article isn't headed 'review'  but the title of the web page is "Dell XPS 13 Ultrabook Review" , appears in the WSJ category 'review' and the word 'review' appears 38 times in the source HTML – a clear indication of where WSJ want this article to go in Google search.]