So what do we want to find out about the Acer S5 Ultrabook? Acer launched it at CES in January where we got our first hands-on and this week Acer are showing it off at CeBIT. We're there too and looking forward to another rendezvous.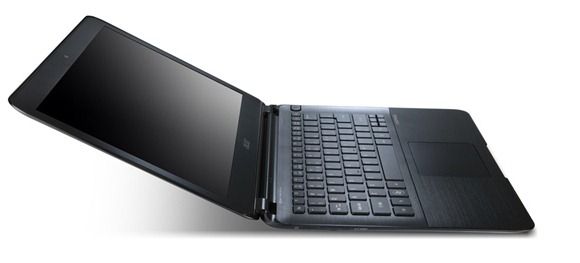 According to the CeBIT exhibitors list, Acer will be showing the 'thinnest Ultrabook in the world' with Acer Green Instant On, Acer Always Connect, the MagicFlip port panel and Thunderbolt port.
We'll be looking to answer a few questions and sneak in a bit of testing too. Acer previously stated that the S5 will be available in Q2 but any changes to that would indicate that it is indeed an Ivy Bridge-based device that has slipped into July/August. Remember we've seen some GPU tests  that indicate Ivy Bridge on the Acer S5 so availability in July/August will be no surprise.
Hopefully we'll be able to confirm the CPU details this week along with some battery sizing information.  Ideally we'll get some indication of price too.
What questions do you have?