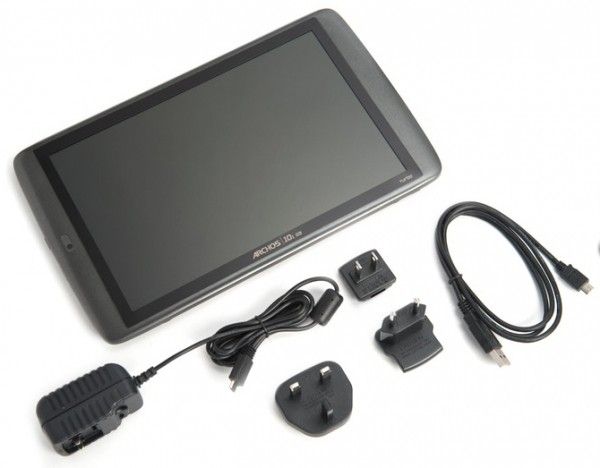 Sellout.Woot has the Archos 101 G9 Turbo on sale (for one day only, as is Woot's style) for a reasonable $259 (permalink). The price has been dropped $20 from when we saw the same product on sale from Woot back in February for $279. This is a brand new 8GB WiFi-only version of the Archos 101 G9, though, unlike most tablets, you can add data connectivity thanks to a USB modem that can be optionally added after purchase. The 'Turbo' in the name denotes that this unit is clocked to 1.5GHz instead of 1.2GHz (an arbitrary limitation as far as we can tell). The cheapest you'll be able to find the Archos 101 G9 from Amazon is currently $302, which means the Woot deal will save you $43 (14%) off that price.
The Archos 101 G9 has a dual-core 1.5GHz CPU, 512MB of RAM, 1280×800 screen, and comes pre-installed with Android 3.2 Honeycomb — but fear not, you can upgrade the Archos 101 G9 (or Archos 80 G9 for that matter) to Android 4.0 Honeycomb with an update offered officially from Archos which you can download by selecting your product right here.
You can find a detailed list of specs and more at the Archos 101 G9 tracking page in our mobile device database.