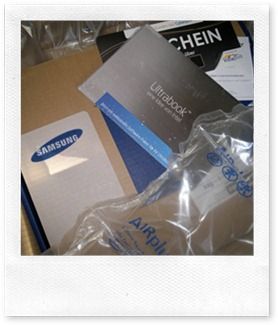 Update: Session is over now. Videos of the Samsung Series 5 livestream review  are available here.
I'm back from CeBIT and have two new Ultrabooks here; the Samsung Series 5 13" and the Toshiba Z830.
There's only one thing to do, readers, and that's to get the live cam on them, show you around them, do a live review and let you ask questions.
If you want to find out more about these two devices, or just chat about Ultrabooks in general, join me tomorrow (Sat 10th March) at 2100 CET (Berlin time. Your location listed here.)
Where?  Ultrabooknews.com/live
I'll be live for 2hrs which will give me time to do some deep dives on the Samsung Series 5 (full Z830 review is already available) and to answer your specific questions.  2hrs of testing is enough to get battery life figures too!
I haven't unboxed the Series 5 yet but if this little guy gives me a chance today I hope to get an unboxing up on YouTube!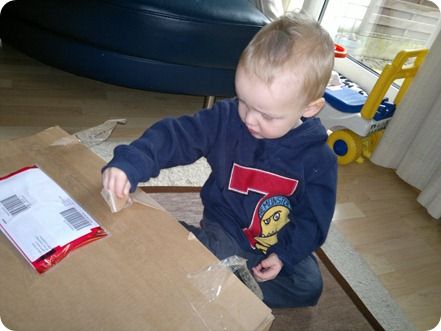 The session will be live streamed over Ustream but I will record various sections of the session. Check back on Ultrabooknews for notifications of the live stream.  I'll open up a Google Hangout too so we can interact towards the end of the session but the Ustream text chat session will also be live. This will be the first test of a Hangout so if it goes well I might do a regular weekly update using that.
For information on the two Ultrabooks, click the images above.