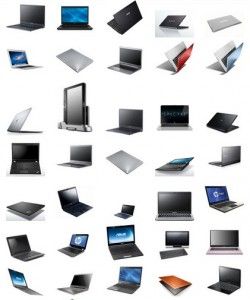 Over the last 6 years of blogging I've been fortunate enough to have a well-focused and knowledgeable community associated with my sites. The comments on UMPCPortal articles are priceless nuggets of information and insight, Ultrabooknews has been the same. I want to thank you all for reading and contributing. I also want to offer you an easy way to feed back to me, to Intel and to the manufacturers. This post is intended as a long-life post open to all your comments. Key comments will be highlighted in the post as I regularly update it. I'll be tracking comments as closely as I can, both here and on social networks, and I'll be taking this with me to Intel, to manufacturers to ISVs and OSVs as a bell-weather of thoughts from our community.
Take the opportunity to comment below on anything Ultrabook related. Here are a few teasers to get you going?
Is the 'Ultrabook' defined well enough to help sales?
Should weight limits be imposed?
Is there anything else an Ultrabook should have?
Do you think touchscreens are important?
What qualities will AMD bring to the table?
What would attract software developers?
Are gamers interested in Ultrabooks?
Is 128GB SSD too small?
Is there anything else you need from Ultrabooknews.com?
What real-world advantages will Windows 8 bring to Ultrabooks?
What do you expect from Haswell in 2013?
We do have an Ultrabook forum if you're thinking of creating long-thread discussions and I encorage you to hop over to MeetMobility to kick off your chats but feel free just to air your quick opinions below. Maybe we can take some of the discussions to the forum later.
Please follow the comments by tracking the comments on the RSS feed. Twitter references can be found here. Google plus comments can be found here. Facebook discussion can be found here. Forum thread here.