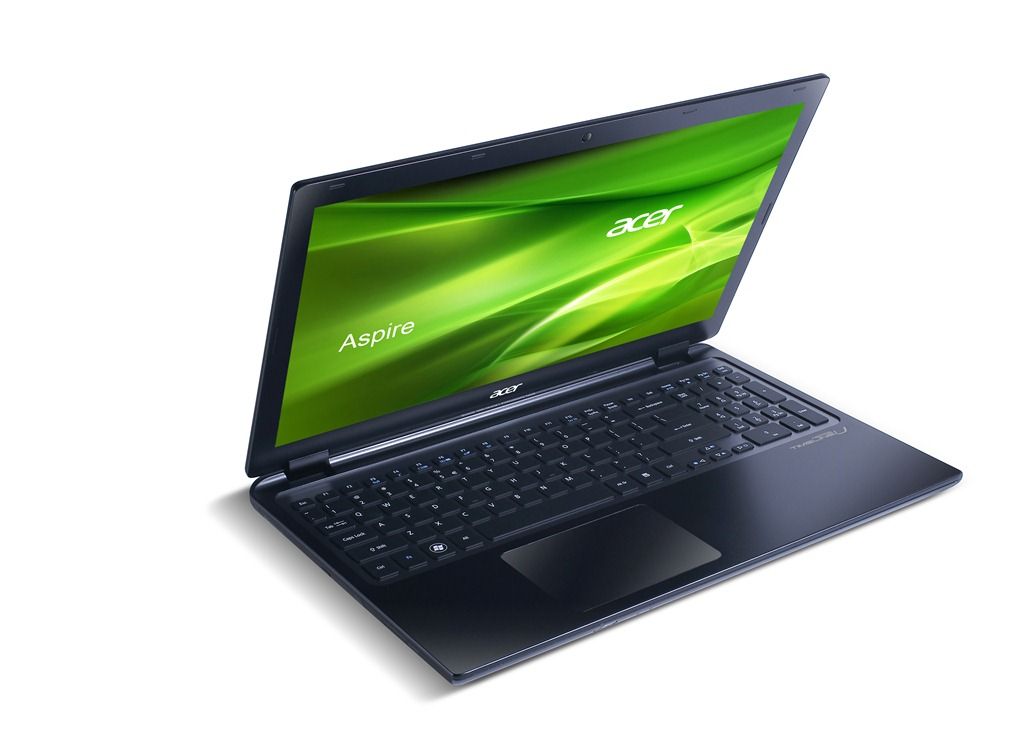 For those not familiar with Euro pricing, €599 for the Acer M3  (M3-581T-32364G34M) is a breakthrough for the Ultrabook segment.  Average price for an Ultrabook in the European region is near €1000 with the lowest-priced offers down at around €700. To see a launch price of €599 is going to raise eyebrows across the industry because not only is the Acer M3 a cheap Ultrabook, it's got some premium features too. But there's a price to pay. This 15.6" chubber weighs 2.3KG!
I got hands-on with the Acer (Aspire Timeline Ultra M3-581TG) M3 at CeBIT last week (video below) and was surprised to see it labeled as an Ultrabook. I've double-checked and yes, it is officially an Ultrabook.
Full specifications are available but here are the key features.
15.6" screen
DVD Writer
Nvidia GT640M graphics
20mm think
2.2KG
500GB / 20GB hybrid hard drive
54Wh (estimated) battery. (4850mah, 3-cell)
But there are two specifications you really need to be careful of.
The €599 Acer M3 comes with a 320GB hard drive and a Core i3 CPU at 1.4Ghz with no Turbo boost. The more sensible choice, a Core i5 2467M which has a 500GB drive, will cost you €799. All models come with a 1366×768 resolution screen which, on a 15.6" size, is not impressive. A core i7 model with 256GB SSD is available for €1199. Note that there isn't a Bluetooth module in the models we've seen in Europe.
Availability is said to be 5-6 weeks (via Acer Germany) so expect end of April general availability in Germany and, likely, other European countries. We don't have availability for USA yet but we suspect it will be the same.
One thing to note – some specifications are listing the UM77 chipset. That's a next-generation Ivy-Bridge focused chipset. Maybe there's an upgrade planned for down the line.
More information on the Acer Aspire M3 here.
We've requested a review sample and look forward to some games testing soon!