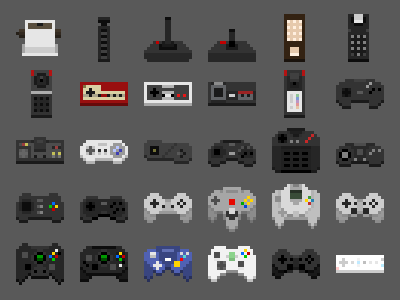 Genuine Ultrabooks use integrated graphics which, while not as powerful as a 'discrete' GPU, allow the systems to be slim and power efficient. Even though the graphical capabilities of current Ultrabooks won't satisfy those looking to play the latest blockbuster titles at full settings, there are still plenty of excellent games that will run perfectly on an Ultrabook. I've got six great games to share with you that will run great on your Ultrabook and offer hours of entertainment (all together hardly more expensive than a single blockbuster title!) For reference, the current generation of Ultrabooks use Intel's HD 3000 integrated graphics. The next generation (using Ivy Bridge), which we'll see launch this year, uses HD 4000 graphics which should offer a significant increase in graphical horsepower. For now, my recommendations and performance-evaluations are based on an Ultrabook using the current-gen HD3000 'GPU' and Core i5 processor. Also note that your experience may vary depending upon the processor that your Ultrabook is equipped with (Core i3, i5, or i7), amount of RAM, whether or not you have up-to-date drivers, and your power settings (check back with us at UltrabookNews for a guide to optimizing your Ultrabook's power configuration).
image credit: Marshall Block
1. Gish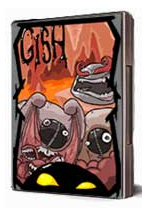 Definitely the oldest of the bunch, launched in 2004, Gish is a unique platforming game that follows a lovable ball of tar on his quest to find is captured lady friend, Brea. The game takes a physics-based approach to animation and gameplay; Gish's movements are completely physics driven and controlled by you. You'll stick and slide your way through the sewers once you master the controls, and be tapping your toes the whole way to the catchy jazz tunes. If you like finding well hidden secrets in platformers, Gish won't disappoint — keep your eyes peeled. This one is a must-buy because you can get it for as cheap as $1 (see link below)!
For Best Performance: In the options screen, find video options at the top. Crank the resolution up to match your Ultrabook's screen and get your game on, HD3000 powers this game smoothly with no problem!
Awards:

2004 Game Tunnel Indie Game of the Year
2004 Game Tunnel Adventure Game of the Year
2005 IGF Grand Prize (Seumus McNally Award)
2005 IGF Innovation in Game Design

Metacritic Score: 80/100
Download the Demo Here (verify performance before you buy!)
2. World of Goo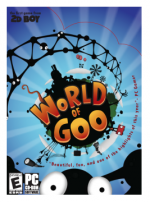 World of Goo is another physics based game… oddly enough, it also involves balls of tar (I swear this is the last tar-related game!). This time, your goal is to construct various structures as efficiently as possible to save as many of the adorable tar balls as possible. This is a fun construction-puzzler and is great for both brief and long gaming sessions. You'll slowly be introduced to varying game mechanics and be asked to find more complex solutions to puzzles as you progress.
For Best Performance: Just fire it up and get building! HD3000 graphics runs this game extremely well!
Awards:

2009 IGF Design Innovation
2009 IGF Techincal Excellence

Metacritic Score: 90/100