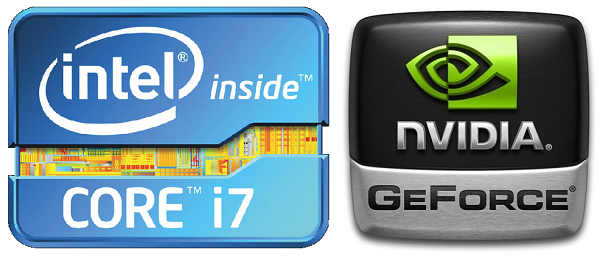 If you've got an Ultrabook, it likely has either integrated Intel HD 3000 graphics or discrete Nvidia GeForce graphics. Recently we gave you 6 excellent game suggestions for your Ultrabook. Now we've got a suggestion to make sure your Ultrabook is running those games as well as possible. One of the best ways to keep the graphical capabilities of your Ultrabook performing at maximum capacity is to ensure that you're using the latest driver for your graphics card. Intel and Nvidia regularly update their GPU drivers to address bugs and other problems. Sometimes there are game-specific fixes, and other times there are general performance-enhancing changes. In this article I'll show you how to quickly and easily update your Ultrabook's GPU drivers in order to maintain maximum graphics performance.  Note that this guide will also apply to Intel HD4000 graphics when Ivy Bridge Ultrabooks are released later this year.
Identify Your GPU
The first step is to find out whether your Ultrabook is using integrated Intel HD3000/HD4000 graphics or a discrete Nvidia GeForce GPU. If there's an Nvidia sticker somewhere on your Ultrabook, then you've got a GeForce GPU. If not, you'll want to follow these steps to find out which you have:
Press the Windows Start button. 
Type 'Device Manager' and select it from the list (should be the first result).
Click the arrow next to 'Display adapters'.
Under display adapters, your GPU will be listed, note whether it is Intel or Nvidia and specifically which adapter you have.
Depending upon which you have, follow the corresponding sections below for Intel or Nvidia.
Update Your Intel HD3000 or HD4000 GPU Drivers
Update Your Nvidia GeForce Drivers
Navigate to the Nvidia GeForce driver download website: http://www.geforce.com/Drivers
Your browser may ask for permission to run the Java plugin to detect your driver. Give it permission. You may also see a Java security pop-up, click 'Run'.


Once the scan completes, it will be indicated whether or not there is a newer driver available. If so, click the button to the right of the detected video card.
Click 'Agree & Download' on the next page to download the driver. Once it has downloaded, launch the installer to install the latest Nvidia GeForce driver for your Ultrabook.