The HTC Shift. A fantastic design that failed due to overly heavy operating system, a short battery life, low screen resolution and limited Windows Mobile implementation.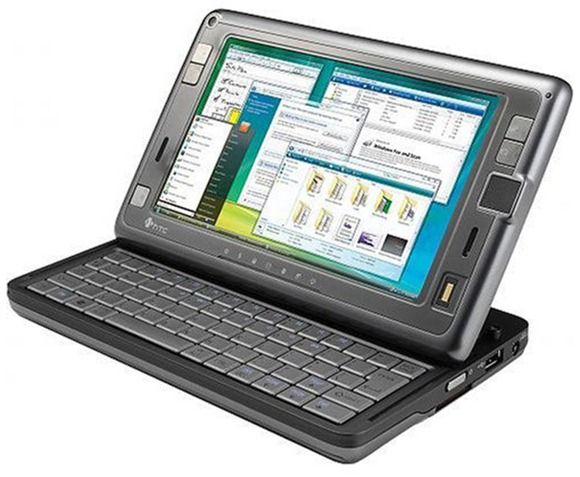 Over a year of rumors and false-starts the HTC Shift became the most  viewed device on UMPCPortal by a long shot. Videos of it were always popular and even after it launched, communities grew quickly and great things were done with the device. The short battery life and high cost killed it in the end through and as smartphones took off and even due to Intel moving towards the MID, it lost ground quickly.
Still, it's an amazing bit of engineering and there might even be a few use case left for it. Certainly a 30 minute session in the coffee shop could be worth a lot of fun and a few discussions!
At $199 it's worth a but of fun and maybe worth trying some Ubuntu, ChromeOS or other lightweight OS. Unfortunately this isn't the 3G version. Anyone up for it? Or maybe you're waiting for the updated version?!
It's up for another 8 hours at 1saleaday.com
Via Brad Linder