Update: This is an Intel concept design called Letexo.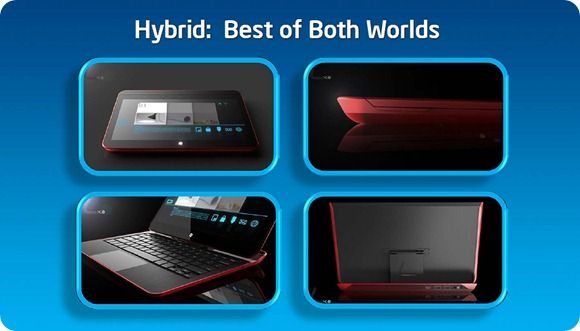 As I filter through some of the information coming out of IDF in Beijing, this image strikes me as being significant. It's a slider tablet design with a Windows 8 button. The design smacks of Dell but the logo on the images [Lxo, Lyo or Lko perhaps?] tells us that this is probably just a CAD concept. However, it looks fantastic and is something that could hit the Ultrabook sector soon. 
In other news coming out of IDF we've picked up news of the Intel HD 2500 GPU which should be an option, along with the HD 4000 GPU. There's a note that Intel Quick Sync will be 75% faster than before – great news for video conversion and video rendering speeds. There's also news about the '2012 Ultrabook.' Stay tuned as we filter through it all and piece it together for you.