Yesterday we saw the first review of the next-gen Asus Zenbooks. The Zenbook Prime UX31A impressed Laptop and impressed us too with a great set of improvements that brings the Zenbook Prime right up into near-perfect Ultrabook territory. Today we've got Anandtech giving us a similar story about the 11.6" ASUS Zenbook UX21A.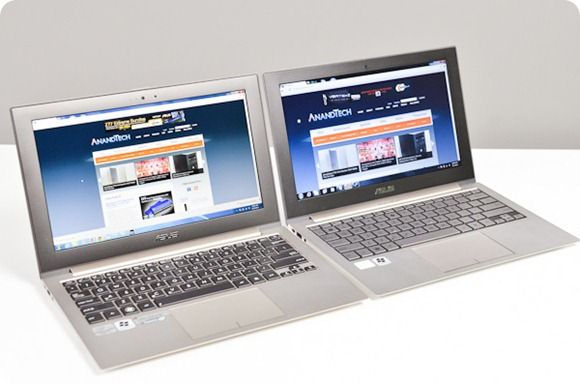 If you have any interest at all in Ultrabooks or ultrathins or even netbook-sized devices, read this review…
ASUS Zenbook Prime UX21A Review
Highlights include a vastly improved keyboard and screen along with slightly improved idle battery life.  Anandtech also have a list of all the ASUS Zenbook Prime models.  Like Laptop.com, they can't reveal the CPU details but have a look here to get an idea of what's likely to be on offer.
I can't begin to describe how significant these first two reviews are. We're talking about favorable comparisons with a MacBook Air (yes, MBA 2012 is still to come) and words like 'perfection' being used.  "The display is truly in a league of its own" says Anand. Remember, Windows 8 is going to add even more goodness. My prediction: Expect a touchscreen version on stage at Intel's IDF in September.