The ASUS Zenbook Prime UX32VD looks nice, performs well, could be a casual gamer's dream!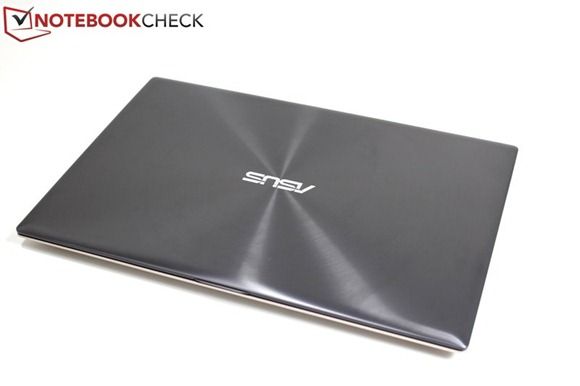 We're surprised that so many 2nd-Generation ASUS Ultrabooks have found their way into the hands of reviewers. Considering the Ivy Bridge processors inside them are under NDA you would think that Intel could have kept a tighter control. Instead we're getting reviews that don't list CPU part numbers or CPU/GPU performance figures. There will be a huge number of updates on June 5th! Despite that, the UX32VD impresses and because the GT640M GT620M GPU isn't under NDA, you can see some impressive gaming results.
Notebookcheck are the first out of the blocks with a review of the Zenbook Prime UX32VD and if you haven't kept up with the new models, don't worry. We'll have them all in the database soon. The UX32VD [full specs and more information] is the one with the discreet graphics card!
Also of note is the 1920×1080 screen (that we assume is the same as the one that impressed reviewers of the Zenbook Prime UX31A), a good set of ports, backlit keyboard, and a weight of under 1.5KG.
Is it the same build as the UX32A? No. There's a hard-drive for a start and the materials are slightly different – this isn't a unibody housing and the design has been changed very slightly.
Notebookcheck are happy with the screen. Not only is the IPS display viewable from all angles, it's bright, and matt too.  However, it should be noted that when you boost the Windows Font Size to 120% as will probably be default with these HD screens, not all programs follow the sizing rules. You can get wrapping and strange effects with buttons. Watch out for that on older software. Black levels are deep and the contrast ratio was measured as very good. Even the gamut is good. This could be one for graphic designers as well as gamers!
One part of the review I won't need to translate for you are the gaming and 3D test results. They're good! Check out the section 'Gaming Performance' and look for the 3DMark 06 result that is about 2X what we see on 1st-Gen Ultrabooks with HD3000 graphics. You'll also see some test game frame rates too.
You may pay for this in battery life though. Notebookcheck measured some extremely high drain rates when the discreet graphics card is in use and high drain rates at max screen brightness.  Test battery Life figures are available in the review.
Overall it looks like Notebookcheck enjoyed the UX31VD and ASUS could be on to a winner here as a gaming Ultrabook. The 320GB+24GB storage might be the only thing to consider though.
Notebookcheck.com ASUS Zenbook Prime UX32VD Review (German) (Translated)
Don't forget to check out the image set too. You'll see 2GB soldered on board and one memory slot. Two fans and a 48Wh battery that isn't as big as it could be. Probably a result of the graphics card housing. (The UX31A only has a 49Wh battery though.)