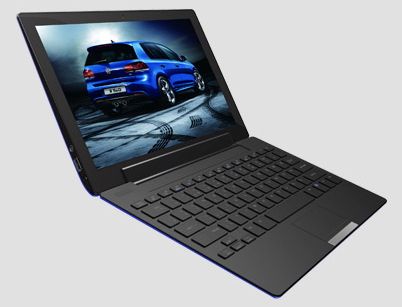 We just dug up an interesting product from Chinese manufacturer CZC Tech. The U116T is an 11.6″ Ultrabook with a detachable keyboard. Naturally, all of the essential computing parts are thus contained within the screen itself, leaving the keyboard as a productivity add-on (and extra battery) for when you want to get desk work done. Pop the screen off of the keyboard and you've got a lightweight tablet for couch-surfing. With Windows 7 I wouldn't be very interested, but with Window 8's enhanced touch functionality just around the corner, the U116T is definitely one to watch and we should be seeing it shown off at Computex come June 5th.
This is an Ivy Bridge based unit which is great because it means maximum efficiency (battery life) and low TDP (thermal output) which is essential for an x86-based tablet. The company doesn't specify whether the CPUs on offer will be Core i3, i5, or i7, (I'd say i3 or i5 if I had to guess based on heat requirements) but they do specify up to 4GB of DDR3 RAM and your choice of 16/32/64/128GB SSD storage. Unsurprisingly, the U116T will use the integrated HD 4000 graphics featured on Intel's Ivy Bridge processors, rather than going with a discrete option.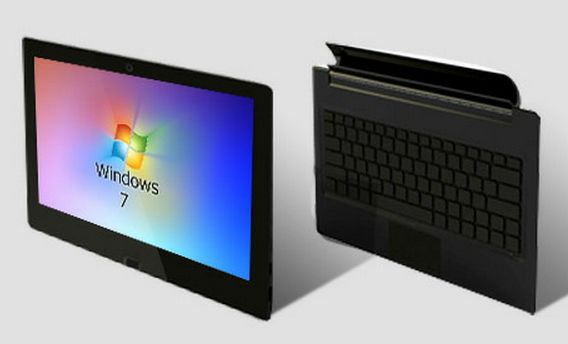 The 11.6″ screen has a 1366×768 resolution that is par for the course for that size. This is a capacitive touchscreen that supports up to 10-finger multitouch.
For ports, the U116T has a 3.5mm headphone jack, 1xUSB 2.0, 1xUSB 3.0, microSD slot, SIM card slot (for integrated data options), and even an ethernet/LAN (RJ45) port.
Though the photos available currently don't seem to support this, the specifications seem to suggest that the keyboard adds even more: an integrated battery to charge and power the tablet, and an extra USB 2.0 and USB 3.0 port.
There's also an optional fingerprint scanner, but it isn't clear whether or not this would be on the screen or the keyboard.
We're expecting to see the U116T shown off at Computex thanks to a listing for the unit on the tradeshow's website. Computex starts on June 5th, be sure to check back with us!
The official product page for the U116T is right here, if you're confident in your Chinese skills, go have a look! There's no mention of a release date or price for the CZC Tech U116T at this point.