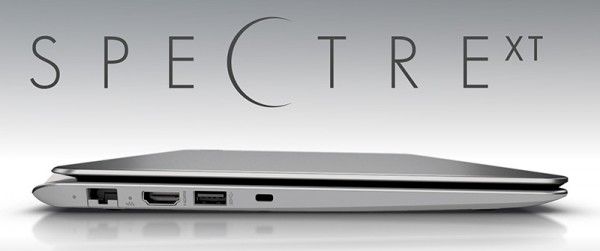 The Envy Spectre XT Ultrabook has just been officially unveiled by HP as a refresh of the previous Envy Spectre. The new Spectre XT Ultrabook represents HP's top of the line Ultrabook offering Intel's latest third-generation Ivy Bridge CPU with HD4000 graphics and a full range of ports. At just 14.55mm thick and 1.39kg, the Spectre XT can manage up to 8 hours of battery life, according to HP. Step inside for a rundown of features, a gallery of photos, and a hands-on video.
As mentioned, HP is positioning the Envy Spectre XT Ultrabook as their most premium mobility device. The Spectre XT's release date is still about a month away (June 8th) so full specs haven't yet been released. We know that it will be using the third-generation Ivy Bridge processors which include HD4000 graphics. Although not explicitly stated, there are hints that the Core i5 will be used; if configuration is offered, we could see a Core i7 option in the Spectre XT. RAM is unspecified, but 4GB is likely the base with options potentially up to 8GB. A 128GB SSD is the standard for storage, while up to 256GB can be equipped. The Spectre XT also features Intel's Rapid Start technology which allows it to boot or resume in seconds.
The screen is 13.3″ display which HP says is a surprisingly low 1366×768. It's possible that there will be an option for a 1600×900 screen, seeing as the previous Spectre Ultrabook was equipped with such a resolution. I can't imagine they'd refresh the Spectre with the latest processors but downgrade the screen!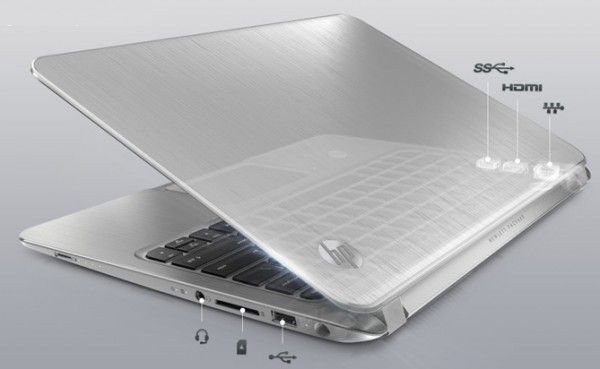 There is a full range of ports including 1xUSB 3.0, 1xUSB2.0, full HDMI, full SD, 3.5mm headphone jack, and even gigabit ethernet (LAN).
Intel Smart Connect is included which allows the Spectre XT to connect to the web to keep email and other applications up to date even while the computer is in standby.
The keyboard is backlit is there is also an 'HD' webcam (the resolution isn't specified but I imagine it's 720p).
Interestingly, HP is offering full versions of both Adobe Premiere Elements and Photoshop Elements with the Spectre XT. This is a nice inclusion as the suite normally runs $150. In my experience, even the second-gen Sandy Bridge Core i5 CPU on an Ultrabook platform is capable of handling Photoshop just fine. Disappointingly, it doesn't appear as though Premiere supports Intel's QuickSync technology which is used to increase video rendering times.
You can find the HP Envy Spectre XT microsite here.
Price and Release Date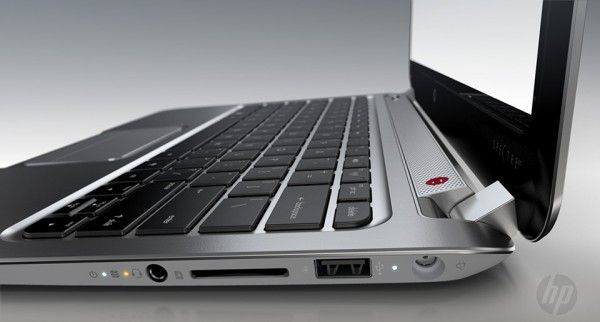 The HP Envy Spectre XT release date is expected to be on June 8th in the US with a starting price of $999.99, according to HP. Worldwide availability was not mentioned.
Hands-on Video
The fine folks from Notebooks.com already have a hands on with the Spectre XT. See their video below, and be sure to stop by their site!
Gallery