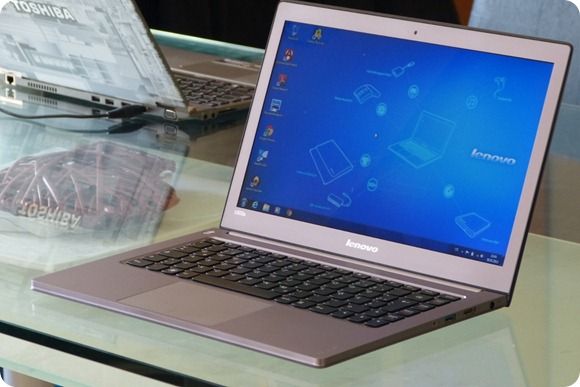 We finally got our own review sample of the Lenovo U300s. Our first review hands-on is below.
This Ultrabook is not exactly the easiest to get hold of. Even buying it is quite a challenge in some countries. Stay tuned for some detailed review posts on the U300s over the next 2 weeks. I  would also like to invite you to put 9pm Berlin Time on Friday 11th in your calendars. I'm pulling together a 2hr, 4-way live Ultrabook review and Q&A session for you. The Lenovo U300s will be there. More details coming either later today or tomorrow.
So here's an 8 minute look over the U300s. Most of you will have seen it around in pics and videos before but I can say that in the flesh, it's one of the most stylish Ultrabooks there is. Real boardroom quality and styling here. It makes the Toshiba Z830 I'm using right now look and feel a little messy. Maybe there's something to be said for removing VGA and SD card ports?
Enjoy.