'ASUS UX21 is First Ever Ultrabook' was the title of the first post ever on Ultrabooknews and there's an interesting story behind it. I was watching the keynote from the office (at some crazy morning hour) and as soon as Intel mentioned Ultrabooks, I registered Ultrabooknews.com. Within an hour I had a site up with the first post. Just hours later, the database was active. It's hard to believe that it was 1 year ago. In 6 years of creating and running over 10 different blogs, Ultrabooknews.com is the fastest growing web site I've ever managed.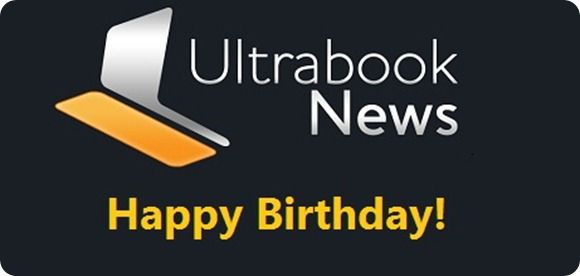 In the last month we've seen huge traction in the Ultrabook and our traffic has doubled. Yesterday was our biggest day ever and we're expecting even more traffic today. What a great birthday present.
In the last year the Ultrabook database has grown from the first Ultrabook to 40 official Ultrabook models. We even have two more to add into the database today and are expecting more next week. Over 20% of our traffic is now within the database!
We've built an intelligent Ultrabook and ultrathin buying advisor, a great set of reference articles, the best Ultrabook information database on the planet and have attracted the attention of a number of manufacturers.
The Second Generation starts NOW
On Saturday we'll be switching into the Tapei timezone to cover all the Ultrabook news from Computex and on June 15th we'll have our first Ivy Bridge-based device to test. As news and reviews come in from various sources we'll add the information to the database. (Track all that news very easily here.)
Sneek peek at the 2nd-Generation Ultrabooks, take a look at this list. We already have 12 in the list.
We're also planning some neat enhancements to the database too so stay tuned and tell all your friends. You can 'connect' with us here.  Sign-up for the daily email and join us on Facebook.
This time next year we should be talking about Haswell and the 3rd-Generation of Ultrabooks. Windows 8 will be well established and there will be touch and sensor-enabled models around. What are you hoping for in the next year?