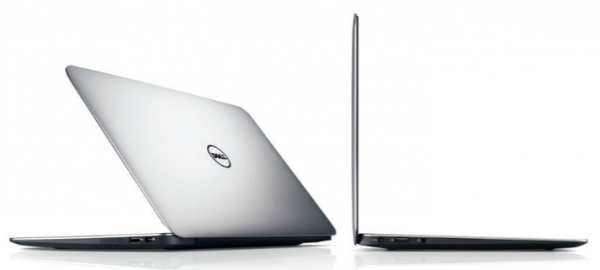 Dell seems to have found out that when you make a slim, powerful, and well-built computer, it sells! As is the case with the company's XPS 13 Ultrabook which is currently has a month long shipping delay due to overwhelming demand, according to Dell.com. This demand will almost definitely lead to more Ultrabooks in the future from Dell, and possibly to a gaming Ultrabook from Dell's Alienware gaming brand.
CNET.com reports on the XPS 13 exceeding Dell's sales expectations:
We can't build enough of them at the moment," said Sam Burd, vice president of Dell's Consumer and SMB (small and medium business) product group.
Burd says that Dell is experiencing nearly three times the expected demand. Apparently half of the sales for the XPS 13 are coming from the enterprise side — surprising at first until you realize that business people like long battery life and quick boot/resume times, too! If you go to Dell.com today to try to buy and XPS 13 through the enterprise section of the site, you'll see "More on the way — due to overwhelming demand" with an estimated shipping date one month from now.
According to a tip received by Maximum PC, Dell could be looking to launch an Alienware gaming Ultrabook. According to the tipster, who claims to have spoken by phone to someone at Dell after voicing his dissapointment at the discontinuation of the Alienware M11x gaming laptop, he was told that the "current Ultrabook trend would lead Dell to release an Alienware Ultrabook" at some point later in the year. Given the demand that Dell has seen with the XPS 13, it's likely that they would be looking to expand their Ultrabook portfolio, but questions remain.
Gaming prowess and thinness tend to have an inverse relationship in mobile computing. In the Ultrabook field, where the thickness of a computer must fall under a certain specification in order to be considered an Ultrabook, not much room is left for powerful gaming hardware. Would an Alienware Ultrabook simply include a discrete GPU, like we've seen on many other Ultrabooks thus far — if so, how would it be any more a 'gaming Ultrabook' than any existing Ultrabook with a discrete GPU? There's also the related problem of the Alienware brand being widely considered as overpriced by most serious gamers. Is there room for an 'overpriced' gaming Ultrabook when Intel wants prices around $1000?
Chippy also makes a good case against discrete GPUs in Ultrabooks — they're unlikely to impress a serious gamer who would likely go elsewhere for gaming needs, so why include them?:
Nvidia have a GT640M series design win in the Acer M3 but this is a classic example of why [having a discrete GPU could be] wrong in an Ultrabook. The Acer M3 is all over the place in terms of messages. Is it a thin and light laptop? No, it's double the weight of some Ultrabooks. Is it a gaming device? No, it pulls some good peak frame rates but it's nothing like the gaming experience that gamers are looking for. Is it going to help video editors? No, I doubt you'll see high-end video editing software being used on Ultrabooks. Mainstream video editing is where it's at and Quick Sync Video is doing an excellent job there. [Laptopmag proves that even Kepler doesn't beat it. Link below] Does it help with 'GPU accelerated' browsing? Nope. At least not that any customer would notice. Is it going to improve video playback? What Ultrabook customer is looking for 1440p or 50Mbps playback? Stretching the Ultrabook over these markets is going to make it rip apart.
Besides, current-gen Sandy Bridge integrated HD3000 graphics are fully capable of running some of the best casual games out there. Upcoming Ivy Bridge Ultrabooks with integrated HD4000 graphics are expected to perform significantly better in the graphics department — if discrete GPUs are unlikely to truly satisfy core gamers, don't battery- and cost-saving integrated graphics make more sense?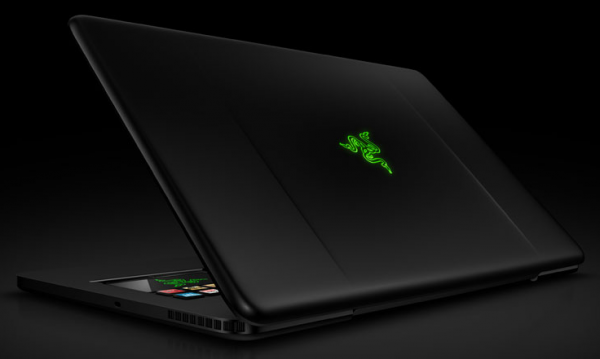 Razer, typically known as a peripheral manufacturer, recently entered the laptop market attempting something similar — a portable but capable gaming laptop which they call the Blade. Razer wasn't aiming for Ultrabook criteria in terms of size and shape, but their result is telling of what we might find with an Alienware Ultrabook; the Blade is certainly more slim than other gaming laptops, but most accounts don't paint it as suitable for the hardcore gaming experience.
What say the gamers among you? Do you think that an Ultrabook with a discrete GPU could satisfy your gaming desires?