ASUS could be in trouble with those Zenbooks. LG with the Xnote. The Acer S7, Gigabyte X11, Dell XPS and others could be at risk too because Apple just secured a patent on a wedge design.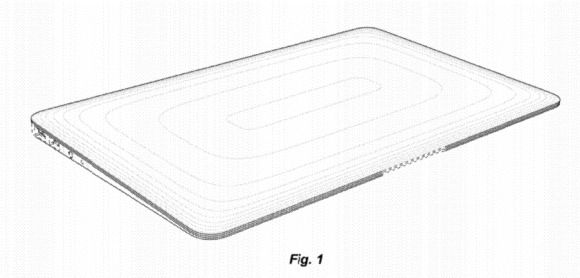 We're not experts on patents but it seems fairly clear that this isn't a highly specific MBA patent.
The Verge have a few words which could worry Intel.
In determining infringement, courts look at whether the allegedly infringing device and the design patent are substantially similar in overall appearance to an "ordinary observer," excluding minor differences.
This is something we'll have to watch. We'd hate to see that $300m Ultrabook investment fund being re-purposed to pay Apple!
Check out the full article at The Verge.