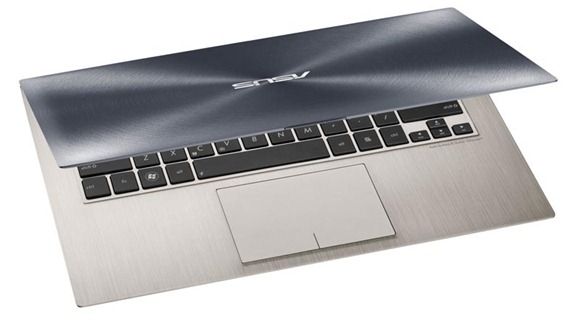 Two versions of the ASUS UX32VD have hit retail channels in Europe. The ASUS Zenbook UX32VD-R4002V and R3001VV offer exactly the same 500/24GB drive, GeForce GT620M and 4GB RAM with either Core i5 or Core i7 Ivy Bridge platforms. Starting price 999€ including local taxes – about $1054
Hands-up who's interested?
Click for the ASUS Zenbook UX32VD information page.
The UX31E was a great Ultrabook but lacked something in the keyboard area. I bought one myself but took it back just days later after having problems with the keyboard. The UX32VD offers an improved keyboard, along with a much better screen. The 1920×1024 wide-viewing angles is getting great reviews.
In one of the biggest European price comparison engines the two devices are showing the following pre order prices.
ASUS Zenbook UX32VD-R4002V (Core i5-3317U 1.7Ghz) Cheapest (pre tax) €839,50, Amazon.de €839,50 ($1054)
ASUS Zenbook UX32VD-R3001V (Core i7-3517U 1.9Ghz) Cheapest (pre-tax) €894.20,  Amazon.de €923.53 ($1160)
Availability. Ranges from 'immediately available' through 2-4 days and out to 4 weeks for the entry level model.
Outstanding questions
How is the Hybrid HDD implemented? There are good and bad Hybrid HDDs. Does it come with a low-cost Windows 8 upgrade? I think many of you would also like to know US pricing and availability too right? Expect $999 entry level and a similar availability windows. i.e. before end of June 2012
Alternative
You want an Ultrabook with a high-end graphics card and hi-res screen? You can also consider the Gigabyte U2442V or U2442N offer a GT640M although we haven't seen prices and availability yet.
So how many of you are looking for high-end graphics? Or is the HD4000 enough for you?