Computex is over and we've been taking a look to see what Ultrabooks created the most buzz on Ultrabooknews.  ASUS takes both top device and top team awards!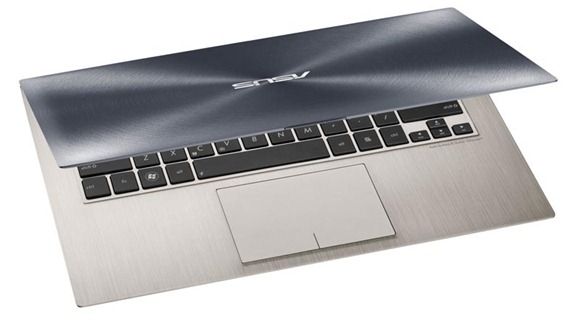 The latest top-10 device in our database (by views, 7 day moving average) always shows the movers and shakers (front page, right hand column) but today it's the ASUS UX32VD taking the top spot, knocking the SSD-loaded ASUS UX31A from the perch. I've dived into the stats and it's winning by a large margin. ASUS have 4 devices in the top 10 too. Guess who's winning in the manufacturers list?
Manufacturers pecking order on the database this week is:
#1 ASUS, followed by Lenovo, Acer, Samsung, Gigabyte, Toshiba, HP, Fujitsu, Sony and LG
There's something about the ASUS Zenbook Prime UX32VD. If you look at it as an Ultrabook you think  maybe it needs an SSD rather than an HDD but then you look at it from a mobile powerhouse perspective and the Nvidia GeForce GT620M comes into view. The UX32VD might not be built as the premium Zenbook Prime but it fits into position as a very desirable premium Ultrathin. We can't wait to get some detailed hands-on with it. Is the keyboard really much better?  Does one really need that full HD screen? Just how good is it as a gaming device. Battery life is a question too. When firing on all cylinders, don't expect to be having a quiet, cool experience because this baby will burn through 40W when pushed.
So the ASUS Zenbook Prime UX32VD wins top spot but what do YOU think? Are you more interested in waiting for Windows 8 and touch devices? There will be a lot to choose from, in a huge price range. Maybe you're looking for price drops on early Ultrabooks. That's certainly a sensible move because unless you need the extra graphics and media power, there's not much that Ivy Bridge will give you.
If you're looking at the lower-cost segment, give it a month before you buy because the 'back-to-school' period is quite competitive for laptop manufacturers and they'll be pushing out offers left right and center.
So back to you, what Ultrabook really impressed you this week? The overview list (Latest first) is here.
[embedsite same_height_as="content" src=http://ultrabooknews.com/pullin/productdetails-pullin-generic.php?id=896]