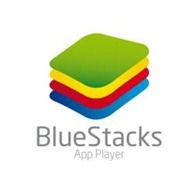 Last year I tipped Intel to partner with BlueStacks to bring monetized Android apps to Windows via Appup. That didn't happen but a similar set-up is about to happen with ASUS who will deliver the Bluestacks application and supply applications through their own ASUS@Vibe application channel.
BlueStacks recently partnered with top app developers to bring popular Android apps like Fruit Ninja, Evernote, Pulse, Drag Racing, Defender, Tap Fish, Moviefone, Nook, Guns N Glory, Talking Tom and Kids ABC to the one billion strong PC market. BlueStacks' patent pending LayerCake technology enables Android apps on touch and non-touch Windows PCs. As part of this special arrangement with BlueStacks, users of asus@vibe will enjoy Android apps for free for 6 months, with the option to upgrade to unlimited apps and sync apps from phone to PC. The apps are integrated into and presented seamlessly within the @vibe platform across the entire range of ASUS products, including the ZenBooks, notebooks, Eee PCs, desktop PCs and All-in-one PCs.
6-months of free apps sounds fun!
The advantage of partnering is clear. BlueStacks will be able to optimise the player for the given hardware which is a better model for them than trying to sell the application to consumers.
We're looking forward to testing it.