A new Ultrabook has quietly gone live within Dell's world. The Dell Inspiron 14Z Ultrabook is showing in Dell stores across Australia and Asia and is a little bit confusing. It's at the 21mm limit for 14" Ultrabooks and it weighs a relatively heavy, no, very heavy, 2.37KG. Base pricing is coming in at the equivalent of about 1000 US dollars depending on the country. There's nothing that special about 14z
Update: We hit the nail on the head…. See below.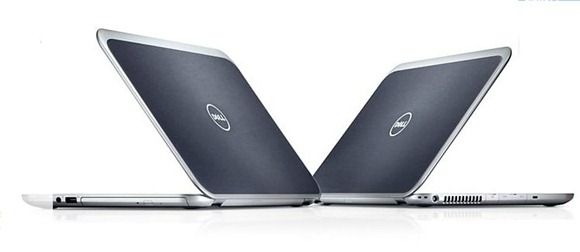 The Verge spotted the Dell Inspiron 14z (head over for some thoughts and live pics) on the show floor at Computex so, intrigued, we went looking for the specs. We found plenty in Dell stores. (E.g. Hong Kong.)
The Dell Inspiron 14Z is built on Core i3,  Core i5 or Core i7 configuration. 8GB of RAM and a 500GB drive long with the DVD drive hint at work-horse scenarios.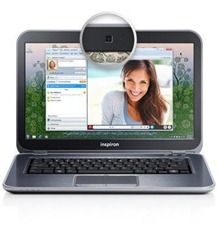 Base specifications:
Processor
2nd Gen Intel® Core™ i3-2367M Processor
Operating System: Windows 7 Home Premium
Memory4GB DDR3 1600Mhz
Hard Drive 500GB 5400RPM SATA Hard Drive with 32G mSATA Hard Drive
Display: 14.0″ HD WLED TrueLife (1366×768)
Video Card: Intel® HD Graphics 3000/4000 (3000 for i3 and 4000 for i5/i7 processor)
Optical Drive: 9.5mm SATA tray load DVD+/-RW
Primary Battery: 6-cell 44Whr Internal Battery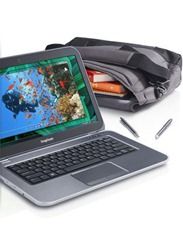 The Core i5 and Core i7 versions add Ivy Bridge upgrades another 4GB of RAM and an AMD Radeon HD 7570M GPU. High end models also offer SSD storage.
Our opinion: Dell have pushed this out wit a view to offering a massive global back-to-school discount offering in July/August. The Inspiron 14z would fit the bill well at $599 (with a $499 AMD Trinity Option?) otherwise it might have a bit of a problem in the market.
Update: Posted within minutes of this, Dell announces the 14z as a back-to-school Ultrabook at $699. A 13″ version (not an Ultrabook) will sell for $600. Engagdet.